AIA Central PA Lecture Series
Fall 2023 Lecture
Verify in Field: Projects by Howler + Yoon
Meejin Yoon of Howeler + Yoon
October 26, 2023 – 7:00pm
Armstrong Campus, 2500 Columbia Avenue, Lancaster, PA  17603
Verify in Field: Projects by Howeler + Yoon
The acronym VIF, or verify in field, is a notational convention on architectural drawings, alerting the builder that conditions in the field may differ from what appears on the drawings, and that further verification is necessary. The notation acknowledges the contingencies of construction and the limits of architectural representation. It also speaks volumes about disciplinary questions, the scope and authority of drawings, and the interactions necessary between concept and construction. In our practice, we use the terms "verification" and "field" to illuminate the design processes that we undertake in our work at different scales, from the detail to the urban scale. J. Meejin Yoon will present a range of projects using Verify in Field as a lens to understand the work and how it fits into a broader cultural context.
Learning Objectives:
Define VIF (Verify in field)
Understand how VIF impacts the design process
Learn what VIF items are important to communicate to a builder
Understand how contingencies of construction limit the architectural representation.
Interested in Sponsoring the 2023 Lecture Series?  We Love our Sponsors!  Look Here for More information.
Thank you to our Sponsors!:
ARMSTRONG CEILING SOLUTIONS
CHRIS DAWSON ARCHITECT
CONESTOGA TILE
DIVERSIFIED
GARDEN STATE TILE
LIVIC CIVIL
MODERNFOLD OF READING
MURRAY ASSOCIATES ARCHITECTS
MURPHY & DITTENHAFER ARCHITECTS
PENN STONE
PENNSYLVANIA CONCRETE MASONRY ASSOCIATION
TIPPETTS/ WEAVER ARCHITECTS
WHITNEY BAILEY COX & MAGNANI
EARLY REGISTRATION: 
Registration for this event has closed
---
Spring 2023 Lecture
Kevin Daly presents "Everywhere But Here"
May 4 at 7:00pm
West Shore Theater,  317 Bridge Street, New Cumberland, PA  17070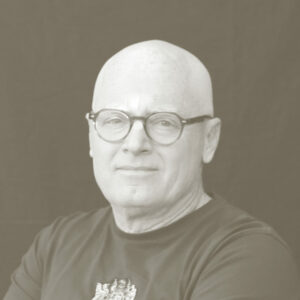 Join AIA Central PA for the Spring Lecture, May 4th at 7:00pm.  Location is the The West Shore theater (317 Bridge Street, New Cumberland, PA  17070).  Our spring lecture will feature Kevin Daly from KDA (Los Angeles and New York City)
ABOUT OUR SPEAKER: Kevin Daly, FAIA, is the founder of Kevin Daly Architects.  For over twenty years he has pursued an architecture that delves into the paradoxes of the urban condition and the consequences of intervention.  Projects by Kevin Daly express his belief in an architecture that is preformative on every level: enviornmentally, structurally, economically, and aesthetically.  Bolstered by abundant research, he has demonstrated the benefits of advanced, unconventional buildings technology in works that are consistently recongnized in publications and awards, and range from public schools, custom residences and university buildings to affordable housing.
He is on the design faculty at UCLA and has served on juries or lectured at institutions internationally, including Stanford University, Cornell University, Rice University, SCI arc, the Architectural League of New York, the University of Texas at Austin and RISD.
With a focus on craft, construction systems, and material research, Kevin's work interweaves innovation in technology and fabrication, new approaches to sustainability and urbanism, and a commitment to livability and economy.
THIS LECTURE: "Everywhere But Here: Expanding Small Practice
An overview of kevin daly Architects' 30-year portfolio, from the innovations of the firm's early projects like the Valley Center House and the multipartite Camino Nuevo Charter Academy Campus to its recent award-winning and example-setting work in affordable infill housing (Broadway and Gramercy Housing in Los Angeles) and flagship institutional projects like the UCLA Ostin Music Center, the UCLA Ostin Basketball Center, and the recently-completed net-zero Houston Endowment Headquarters.
Learning Objectives
Learners will be able to:
Identify and analyze regional best practices and building traditions
Identify key milestones in managing progress in collaborative project development, given multiple procurement systems found nationally
Engage location-specific environmental characteristics in order to maintain a commitment to sustainability objectives
Integrate analog design practices like model making into remote project circumstances
Interested in Sponsoring the 2023 Lecture Series?  We Love our Sponsors!  Look Here for More information.
Thank you to our Sponsors:
ARMSTRONG CEILING SOLUTIONS
CHRIS DAWSON ARCHITECT
CONESTOGA TILE
DIVERSIFIED
GARDEN STATE TILE
LIVIC CIVIL
MODERNFOLD OF READING
MURRAY ASSOCIATES ARCHITECTS
MURPHY & DITTENHAFER ARCHITECTS
PENN STONE
PENNSYLVANIA CONCRETE MASONRY ASSOCIATION
TIPPETTS/ WEAVER ARCHITECTS
WHITNEY BAILEY COX & MAGNANI
EARLY REGISTRATION: 
Registration for this event has closed
---
Susan Rodriguez, FAIA | Fall 2022 Lecture "Overlay: Current Work"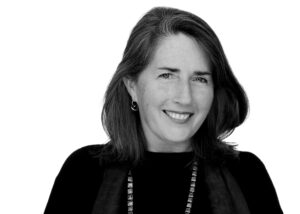 Susan T. Rodriguez, FAIA Architecture Design in New York joins AIA Central Pennsylvania for the Fall 2022 Lecture on Thursday November 3, at 7:00pm at the Armstrong Campus  – View a recording of the lecture here. 
located at 2500 Columbia Ave., Lancaster, PA  17603
Susan T. Rodriguez designs at the intersection of architecture and the public realm to create buildings and spaces that distill the essence of cultures and communities. Her award-winning work is recognized internationally for its contribution to the vitality of cities and landscapes, and the civic, cultural and educational institutions they serve.
Susan Rodriguez lives and works in New York City where she began an independent practice in 2017,combining more than thirty years of design leadership with her passionate belief in the power of architecture to affect change and improve the quality of life for all.  Ms. Rodriguez is known for excellence in the design of buildings for cultural, educational, scientific and governmental institutions.  Among her numerous national and local awards, Ms. Rodriguez was the recipient of the 2016 Design Leader Award from Architectural Record recognizing the breadth and impact of her built work over the last three decades.  Prior to creating her own firm, she was a founding Partner and Design Principal in Ennead Architects (formerly Polshek Partnership)where she was the lead designer for the Westmoreland Museum of American Art in Greensburg and for the Sylvia H. Rambo Courthouse in Harrisburg. Some of her studio's current projects include Central Park's new Harlem Meer Center, the Paul J. Schupf Art Center for Colby College and the Center for Human Ecology at College of the Atlantic.
Ms. Rodriguez lectures frequently on her work and has taught numerous design studios. She actively promotes the importance of design in the public realm serving as a long-term board member of the Architectural League of New York and as a founding member of Art Works Projects for Human Rights.  She received her undergraduate architecture degree from Cornell University and graduate degree from Columbia University.
Pictures from Fall 2022 Lecture:
REGISTER FOR THE LECTURE- REGISTRATION CLOSING NOVEMBER 1, 2022
Thank you to our sponsors for making this event possible!
ARMSTRONG CEILING SOLUTIONS
CDA CHRIS DAWSON ARCHITECT
DIVERSIFIED
BARTON ASSOCIATES, INC
THYNK DESIGN LLC
C.H. BRIGGS
MODERNFOLD OF READING
CRABTREE ROHRBAUGH & ASSOCIATES ARCHITECTS
GLEN-GERY
MOWERY 
MURPHY & DITTENHAFER ARCHITECTS
ONYX DESIGN AND CONSULTING
WHITNEY BAILEY COX & MAGNANI, LLC
MURRAY ASSOCIATES ARCHITECTS, P.C.
K & W ENGINEERS
TONO GROUP
TIPPETTS / WEAVER ARCHITECTS
---
Weston Walker, AIA | Spring 2022 Lecture
Design Principal, Partner

Architect Weston Walker is Design Principal and Partner in charge of Studio Gang's New York office. In his 15-year tenure at Studio Gang, he has designed projects across a wide range of scales and types – from cultural and educational institutions to complex civic buildings to residential towers. Currently, he is leading a major expansion of the American Museum of Natural History (now under construction), a new Enterprise Research Campus in Allston, a new high-rise anchor for Toronto's Yonge and St. Claire neighborhood, and 11 Hoyt, the Studio's first residential tower in New York. Under his leadership, the Studio has completed a diverse portfolio of projects in New York, including a new training facility for FDNY's Rescue Company 2 in Brooklyn, a Neighborhood Activation Study to increase public safety through community design and problem-solving in New York City, and the award-winning Solar Carve Tower (40 Tenth Ave).
Weston is a graduate of Yale University, where he received his Master of Architecture and was awarded the AIA Henry Adams Medal. He received his Bachelor of Arts in Music from Cornell University, graduating summa cum laude for his thesis work exploring systems of perception and meaning in both musical and architectural spaces.
---
Elizabeth Whittaker, AIA | Fall 2021 Lecture
Elizabeth Whittaker, AIA with MERGE architects in Boston joins AIA Central Pennsylvania for the Fall 2021 Lecture on Thursday November 4th at the Armstrong Ceilings Campus located at 2500 Columbia Ave. Lancaster PA 17603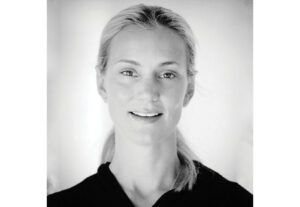 Elizabeth Whittaker, AIA is the Founder and Principal at MERGE architects. She has lectured extensively in the US and abroad, and the work of MERGE has been widely published both nationally and internationally, including Architectural Record's 2014 Design Vanguard issue, naming MERGE one of the top ten emerging practices in the world. In 2017 Elizabeth was awarded the sole recipient of Architectural Record's "Next Generation Leader" – an honor that is awarded annually to one female architect in the US. In addition, she is also the recipient of the 2015 AIA Young Architects Award, the Architectural League of New York's "2015 Emerging Voices" award, and in 2020 nominated for the National AIA College of Fellows, the AIA's highest honor for exceptional work and contributions to the profession and society.Elizabeth's presentation is titled "Material Logic(s)".
Reset, Re-frame, Reboot is undeniably the calling of the day. Rightly so. Both culturally and materially design has been charged to rapidly readjust to an urgent need to re-evaluate terms of space, place, and meaning of form. MERGE as a practice is taking stock of the work to date and their continued explorations on how materials, methods of construction/assembly, and typological twists show up as drivers to rethink contexts, identity, and the politics of placemaking. This talk will focus on how new work and past projects have engaged with this continuum of thought, and how might their future architectures reimagine the weight of our current state.
---
Thomas Phifer, FAIA | Spring 2021 Lecture
Thomas Phifer, FAIA presented "Four Museums" on May 12th for the Spring 2021 Lecture, hosted virtually. Check out the recording above to re-live Tom's presentation of lighting and how it transforms the museum experience.
Thomas Phifer, FAIA
Since founding Thomas Phifer and Partners in 1997, Thomas Phifer has completed an expansion of the Glenstone Museum in Potomac, Maryland, an expansion of the Corning Museum of Glass in Corning, New York, the United States Courthouse in Salt Lake City, Utah, the North Carolina Museum of Art in Raleigh, North Carolina, the Raymond and Susan Brochstein Pavilion at Rice University in Houston, Texas, and numerous houses in the Hudson River Valley of New York State.
Ongoing projects include the Museum of Modern Art and TR Warszawa Theatre in Warsaw, Cine Colombia headquarters in Bogotá, an outdoor performance pavilion in Austin, a student center and an International Studies Center for Indiana University in Bloomington, and the South Battery Park City Resiliency Project in Lower Manhattan. Thomas Phifer is also engaged in private residences in Portugal, Texas, Maine and New York.
Since 1997, Thomas Phifer and Partners has received four Design Excellence awards from the General Services Administration and more than 20 honor awards from the American Institute of Architects, as well as numerous national and international citations. His projects have been published and exhibited extensively in the United States and overseas. A monograph on the work of Thomas Phifer and Partners was released in 2010 by Skira Rizzoli.
Thomas Phifer received the prestigious Rome Prize in Architecture from the American Academy in Rome in 1995 and was awarded the Medal of Honor from the New York Chapter of the American Institute of Architects in 2004. He was elected as an Academician of the National Academy of Design in 2011. In 2013, Mr. Phifer received the Arts and Letters Award in Architecture from the American Academy of Arts and Letters. In 2016, he was honored by the New York Chapter of the American Institute of Architects with the President's Award and by the Sir John Soane's Museum Foundation. He also gave the 2016 keynote lecture at the Royal Institute of British Architects in London. In 2019, he was awarded the National Design Award in Architectural Design from the Cooper Hewitt Smithsonian Design Museum. Mr. Phifer is a Fellow of the American Institute of Architects and serves on the boards of the Architectural League of New York and the Sir John Soane's Museum Foundation.
Thomas Phifer has served as a visiting professor at numerous architecture schools, including the Columbia Graduate School of Architecture, Planning and Preservation, Cooper Union, University of Southern California, University of Texas, University of Pennsylvania, and Cornell University College of Architecture, Art, and Planning. Mr. Phifer has been appointed the William Henry Bishop Visiting Professor of Architectural Design and the Louis I Kahn Visiting Professor of Architectural Design, both at the Yale School of Architecture. Mr. Phifer received his Bachelor of Architecture in 1975 and his Master of Architecture in 1977, both from Clemson University. In 1977 he studied at the Clemson Architecture Center in Genoa, Italy.
---
Annabelle Selldorf, FAIA | Fall 2020 Virtual Lecture
Annabelle Selldorf, FAIA was the speaker on November 19th for the 2020 AIA Central PA Fall Lecture. It was the chapter's 2nd virtual lecture of the year. Annabelle's presentation on her firm Selldorf Architects work titled "Recent Work" providing an overview of the 70 person 30 year old firm in New York City. Selldorf Architects creates public and private spaces that manifest a clear and modern sensibility to enduring impact. Annabelle is an architect of the highest order producing thoughtful work that is truly sophisticated, resolved, poetic, and transcendent. The work ranged from a modest artist cabin in Nova Scotia to high art galleries / museums in New York City and Venice to a school in Zambia, and to a sublime recycling center in Brooklyn. The Zwirner Gallery on 20th Street in Chelsea is the first LEED Gold art gallery and a stunning balance of materials, program, light. I have visited this project several times as it is one of the best buildings in New York City (Richard Serra is a fan as well) and encourage you to visit it for yourself. Annabelle and her firm's work possesses a quiet power rooted in its clarity and focus on how people experience their inspired spaces.
Thank You to all the Sponsors – 8 sponsors made the lecture possible – and all the Attendees – we had more than 100 people register and attend the lecture.
Armstrong Ceiling Solutions
Best Space Design
Campbell Associates
Chris Dawson Architect
Diversified
Keith Bush Associates
Murphy & Dittenhafer Architects
Whitney Bailey Cox & Magnani, LLC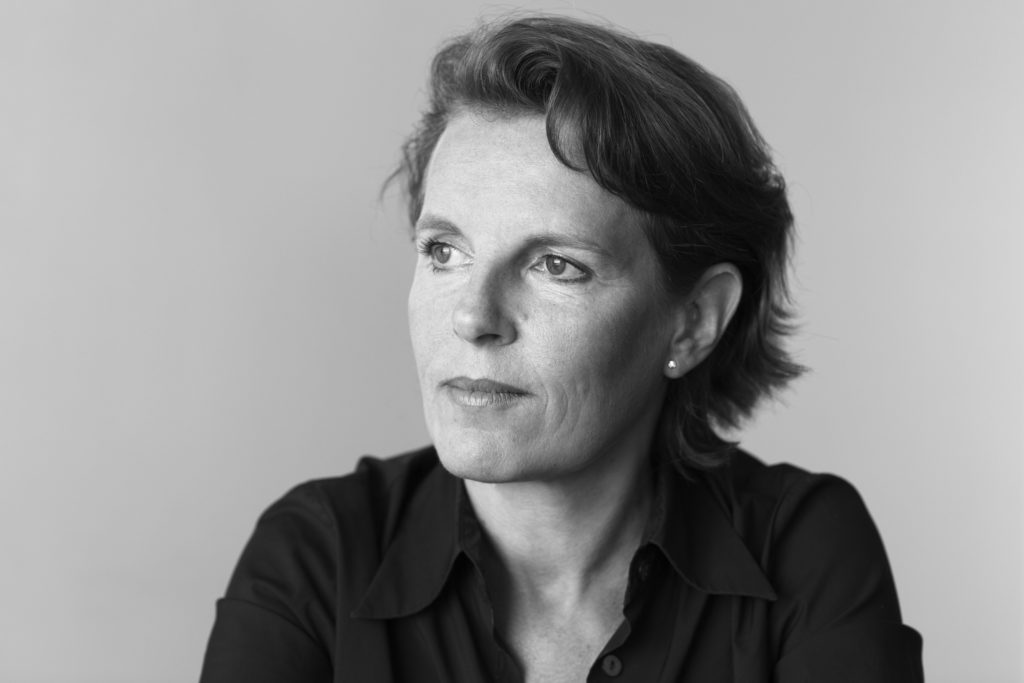 Annabelle Selldorf, FAIA
Annabelle Selldorf is the Principal of Selldorf Architects, a 70-person architectural design practice that she founded in New York City in 1989. The firm creates public and private spaces that manifest a clear and modern sensibility to enduring impact. Selldorf Architects has worked on public and private projects that range from museums and libraries to a recycling facility; and at scales from the construction of new buildings to the restoration of historic interiors and exhibition design. Cultural and institutional clients include the Frick Collection, Hispanic Society Museum & Library, Dumbarton Oaks, Clark Art Institute, Neue Galerie New York, Swiss Institute, Luma Arles, and the Museum of Contemporary Art San Diego. In addition, the firm has created numerous galleries for David Zwirner, Hauser & Wirth, and Gladstone Gallery among others, and designed exhibitions for the Whitney Museum, Frieze Masters, Gagosian Gallery, and the Venice Art Biennale.
Born in 1960 and raised in Cologne, Germany, Ms. Selldorf received a Bachelor of Architecture from Pratt Institute and a Master of Architecture from Syracuse University. She is a Fellow of the American Institute of Architects and serves on the Board of the Architectural League of New York, the World Monuments Fund, the Chinati Foundation, and the Center for Curatorial Studies at Bard College, and has taught at the Harvard Graduate School of Design. Ms. Selldorf is a member of the American Academy of Arts and Letters and the recipient of the 2016 Medal of Honor from the American Institute of Architects New York Chapter.
---
Rand Elliott, FAIA | Spring 2020 Virtual Lecture
Rand Elliott, FAIA with RAND ELLIOTT ARCHITECTS
"One "
A Concept to Completion Exploration of the
Oklahoma Contemporary Arts Center
May 28, 2020
---
Peter Q. Bohlin | 2019 Fall Lecture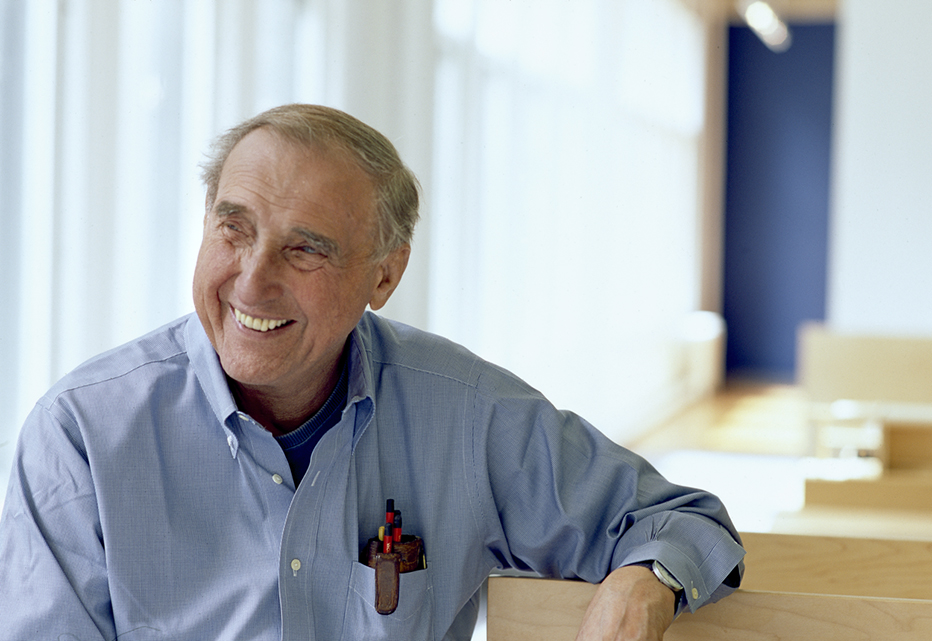 AIA Gold Medalist Peter Q. Bohlin, FAIA presented his lecture "Nature of Circumstance" for the 2019 Fall Lecture Series
As a founding member of Bohlin Cywinski Jackson (BCJ) Peter has been a driving force behind the firm's international success and high quality design. He is considered to be a model architect in the balance of his humanism and humble nature with unwavering dedication to high level design.
The lecture was given at the Keystone Building in Harrisburg on November 7, 2019.
---
Armstrong World Industries|2017 Fall Lecture Series
 
The 2017 AIA Central PA Fall lecture was held on November 16 at Armstrong World Industries' Campus in Lancaster, PA. Paul Mankins, FAIA, a principal at the firm substance architecture in Des Moines, Iowa, was the speaker.
The night began with a tour of Armstrong's Corporate Headquarters, a LEED Platinum Existing Building.  The tour was given by James Baker, the Director of Facilities for Armstrong World Industries. Those on the tour got to learn about the recertification efforts Armstrong went through, as well as see and learn about some of the sustainable features of the building. A "happy hour" hosted by Armstrong then followed.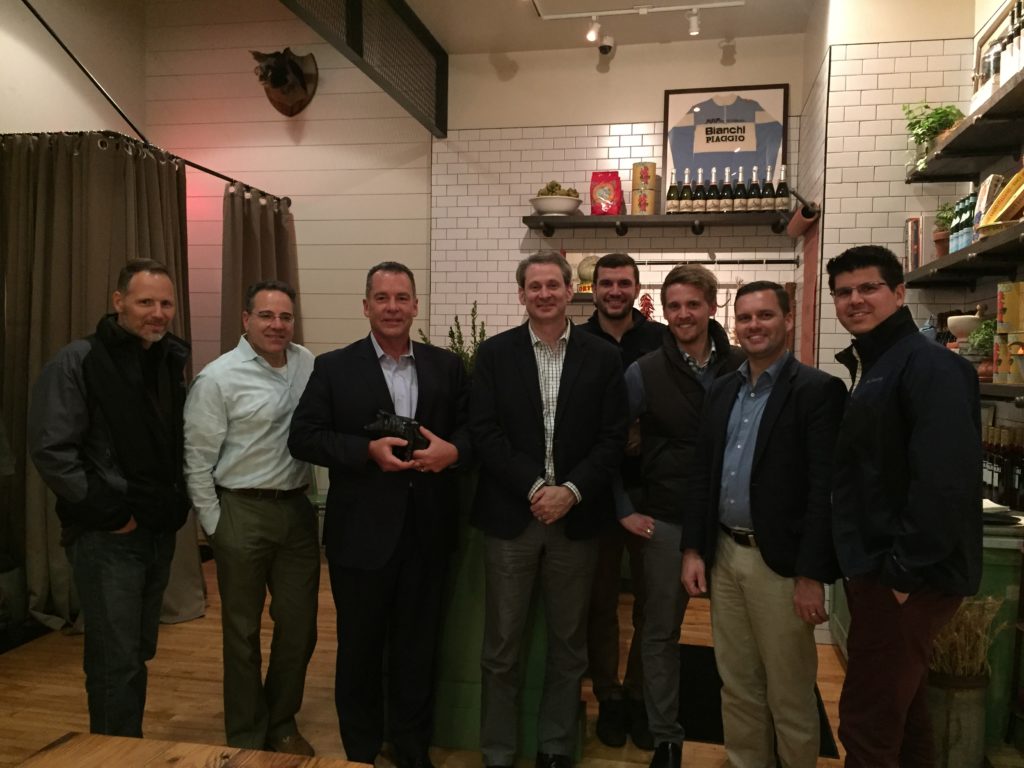 Paul began the lecture by introducing substance architecture's core values. They are summed up as r2c2s4p: Respect and Reduction; Clarity and Craft; Sequence, Stewardship, Symbol, and Space; and Place. Paul spoke about each of these principals and chose a project to describe how they influence substance architecture's designs. It was apparent throughout the lecture that these core values are critically important to Paul and substance architecture's work. Paul concluded the lecture by comparing and contrasting Harrisburg and the Central Pennsylvania region with that of Des Moines and Iowa.
Thank you to all of this year's AIA Central Pennsylvania Lecture Series Sponsors for making this event possible:
Please join us next year for another Spring and Fall Lecture with what I'm sure will be two great speakers.  For any suggestions regarding potential locations or speakers for upcoming lectures, or if you'd like to be part of the committee, please contact me at rjs@murphdittarch.com
Past Lectures
DIGSAU Defines "Boondoggles" | 2016 Fall Lecture Series
By Rebecca Slenker, AIA
The 2016 AIA Central PA lecture series culminated at the Pennsylvania State Museum with DIGSAU, a successful decade old firm based in Philadelphia. Partners Mark Sanderson and Jeff Goldstein joined our chapter to speak about the evolutionary process of their work and the thread of continuity between all projects, large and small, including their recent AIA PA Silver Medal Award winning building, "Bigham Leatherberry Wise Place".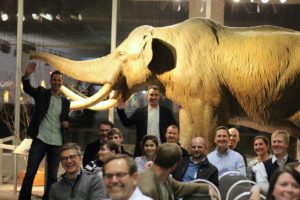 Mark and Jeff began by discussing project types that they entitled "boondoggles".  These tiny design competitions, installations, pro-bono work, and smaller projects were not done to build the firm financially, but were instead viewed as opportunities for growth and exploration.  They demonstrated how the time and effort spent was not wasted, but connected with and informed the firm's larger projects. Mark and Jeff expressed the belief that the success of the larger projects was possible solely because of the very processes and techniques that were developed with the boondoggles.  The firm gleaned from these projects a willingness to experiment with unconventional materials, to reveal their nature in new and interesting ways, to approach the building process inclusively (especially with the tradesmen), and most of all to have fun along the way. In the question and answer segment Mark and Jeff addressed their approach to working drawings and the focus on efficiency, paying close attention to the areas that count while giving leeway to the contractor regarding more generic conditions.  The partners also noted their conscious choice to allow larger more profitable projects to help fund the boondoggles – emphasizing the value added.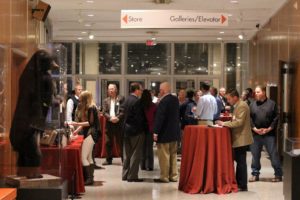 It was apparent by their presentation, that thoughtful creativity and respect for the craft are of utmost importance to their partnership and that no matter the scale, budget, or profile of the project, the process of good design is never sacrificed.
Thank you to the following 2016 Fall Lecture Series sponsors for making this event possible:
Alderson Engineering, Inc
Armstrong World Industries
Axis Lighting
Centria
CH&E Construction
Conestoga Tile
Keith Bush Associates
Lighting Solutions
Murphy & Dittenhafer Architects
Modernfold of Reading
Reese Engineering, Inc
RLPS Architects
Tradewood Windows & Doors
Whitney Baily Cox & Magnani, LLC
Wohlsen Construction
Jonathan Segal, FAIA SPRING 2016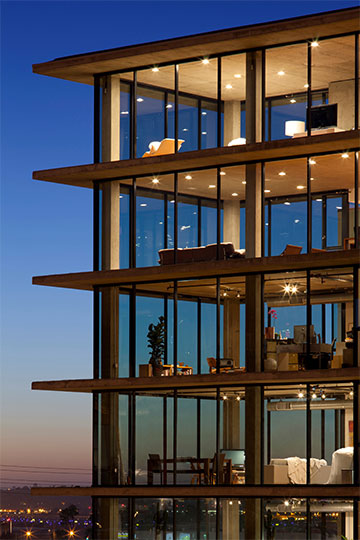 Segal's firm and development company have been responsible for the design and development of over 300 urban residential, mixed use, and live/work construction projects, winning numerous accolades including 6 AIA National Honor awards.
Segal spoke at Armstrong World Industries in Lancaster, PA  about his "Architect as Developer" process and how it allows the architect to gain control of projects, thus helping to create better environments and communities as well as giving the architect better financial and creative satisfaction.
David Jameson FALL 2015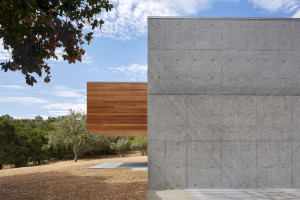 The Fall 2015 AIA Central Pennsylvania Lecture Series took place Thursday, November 19th in York with a presentation by Washington DC based Architect David Jameson at the offices of LSC Design.
David Jameson Architect Inc. has been awarded by the AIA locally and nationally and has been recognized by numerous publications for their commitment to design excellence.  A desire to "build super-compelling buildings for the ages" has earned David Jameson a spot among premier residential architects. The March /April 2013 Residential Architect cover story was an appropriate celebration of the firms work.  The article states that David "loves confounding people's expectations of the stereotypical black-turtleneck-wearing, square bespectacled architect"
Tod Williams and Billie Tsien- Spring 2015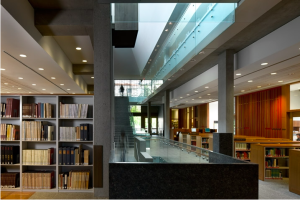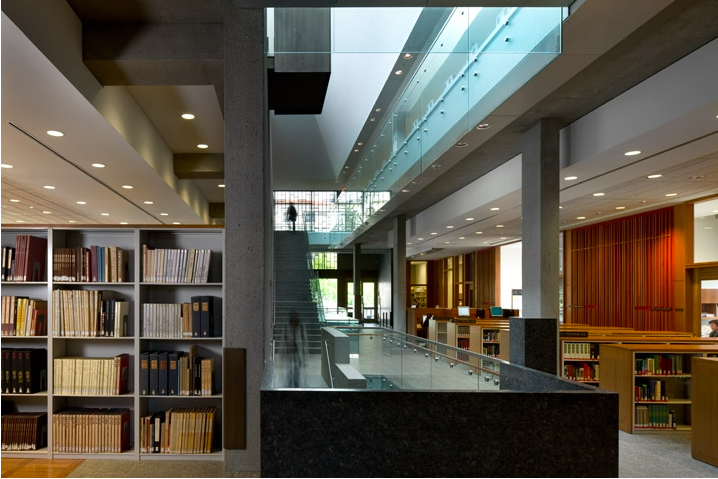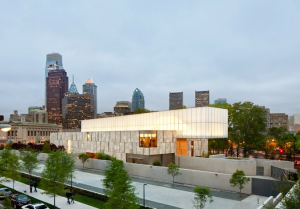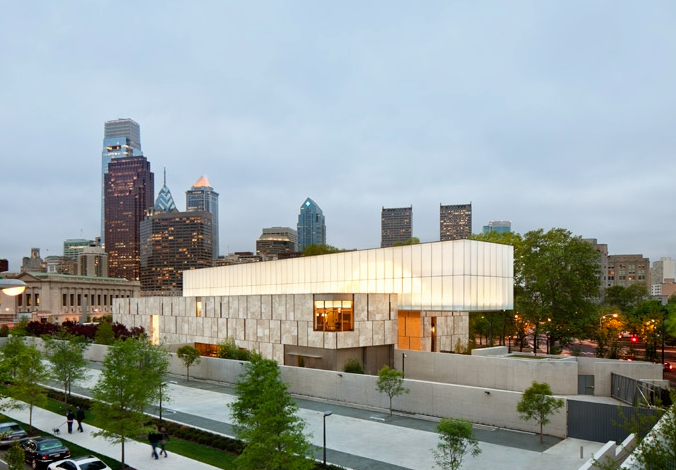 Steve Dumez, FAIA: "Building Community" – Eskew+Dumez+Ripple – Spring 2014
Michel Rojkind: "Overstimulation" – Rojkind Arquitectos – Spring 2013
Florian Idenburg: "To be Determined" – SO-IL – Fall 2013
Katsuhiro Yamazaki: "Path to practice" – atelier TAG – Spring 2012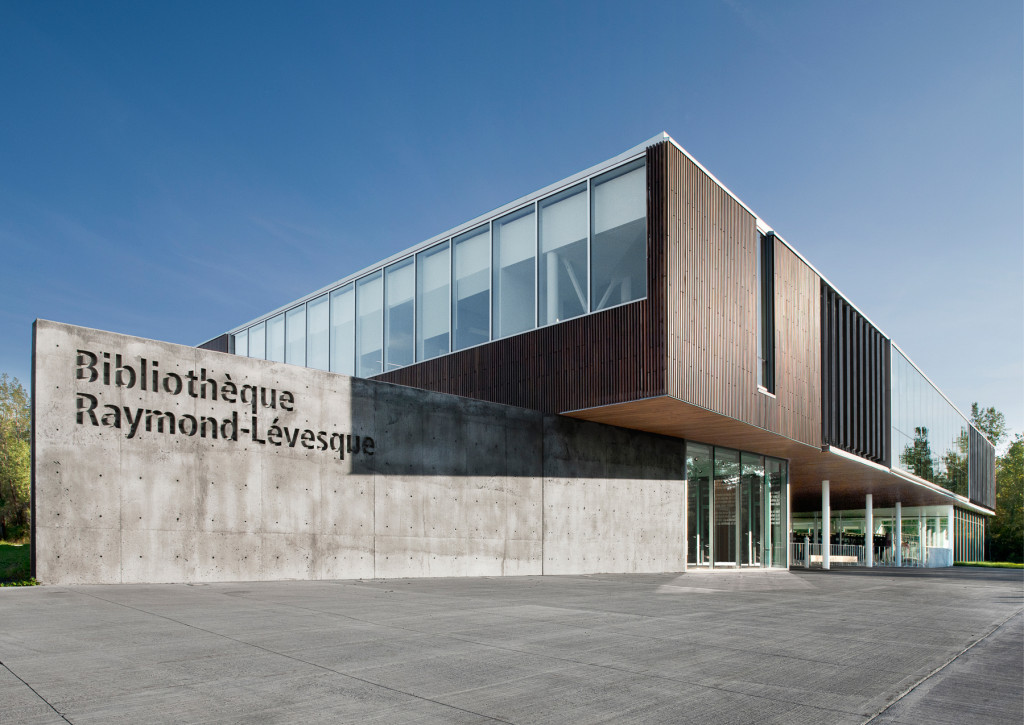 Audrey Matlock, AIA: "Here There and Everywhere" – Fall 2012
Sebastian Schmaling, AIA: "Restraining Order" – Johnsen Schmalling Architects – Spring 2011
Winka Dubbledam: "Fragmentation as Optimization" – Archi-Tectnoics – Fall 2011
Paul Lewis, AIA:  "Opportunistic Architecture" – LTL Architects – Fall 2012
Craig Dyekers, AIA: "SnØhetta Works" – SnØhetta – Spring 2010
Shigeru Ban, Hon. FAIA:  "Works + Humanitarian Activities" – Shigeru Ban Architects – Spring 2009
Julie Eizenberg, AIA:  "relationships" – Koning Eizenberg Architects – Fall 2009
Tina Manis, AIA: "4 questions" – Tina Manis Associates – Spring 2008
Toshiko Mori, FAIA: "works + projects" – Toshiko Mori Architects – Fall 2008
Victoria Meyers, AIA: "Framing Nature" – Hanrahan Meyers Architects – Spring 2007
John Enright, AIA: "latent context" – Griffen Enright Associates – Fall 2007
Marlon Blackwell, FAIA – Marlon Blackwell Architects – 2006