AIA Central PA Lecture Series
Annabelle Selldorf, FAIA | Fall 2020 Virtual Lecture
Annabelle Selldorf, FAIA was the speaker on November 19th for the 2020 AIA Central PA Fall Lecture. It was the chapter's 2nd virtual lecture of the year. Annabelle's presentation on her firm Selldorf Architects work titled "Recent Work" providing an overview of the 70 person 30 year old firm in New York City. Selldorf Architects creates public and private spaces that manifest a clear and modern sensibility to enduring impact. Annabelle is an architect of the highest order producing thoughtful work that is truly sophisticated, resolved, poetic, and transcendent. The work ranged from a modest artist cabin in Nova Scotia to high art galleries / museums in New York City and Venice to a school in Zambia, and to a sublime recycling center in Brooklyn. The Zwirner Gallery on 20th Street in Chelsea is the first LEED Gold art gallery and a stunning balance of materials, program, light. I have visited this project several times as it is one of the best buildings in New York City (Richard Serra is a fan as well) and encourage you to visit it for yourself. Annabelle and her firm's work possesses a quiet power rooted in its clarity and focus on how people experience their inspired spaces.
Thank You to all the Sponsors – 8 sponsors made the lecture possible – and all the Attendees – we had more than 100 people register and attend the lecture.
Armstrong Ceiling Solutions
Best Space Design
Campbell Associates
Chris Dawson Architect
Diversified
Keith Bush Associates
Murphy & Dittenhafer Architects
Whitney Bailey Cox & Magnani, LLC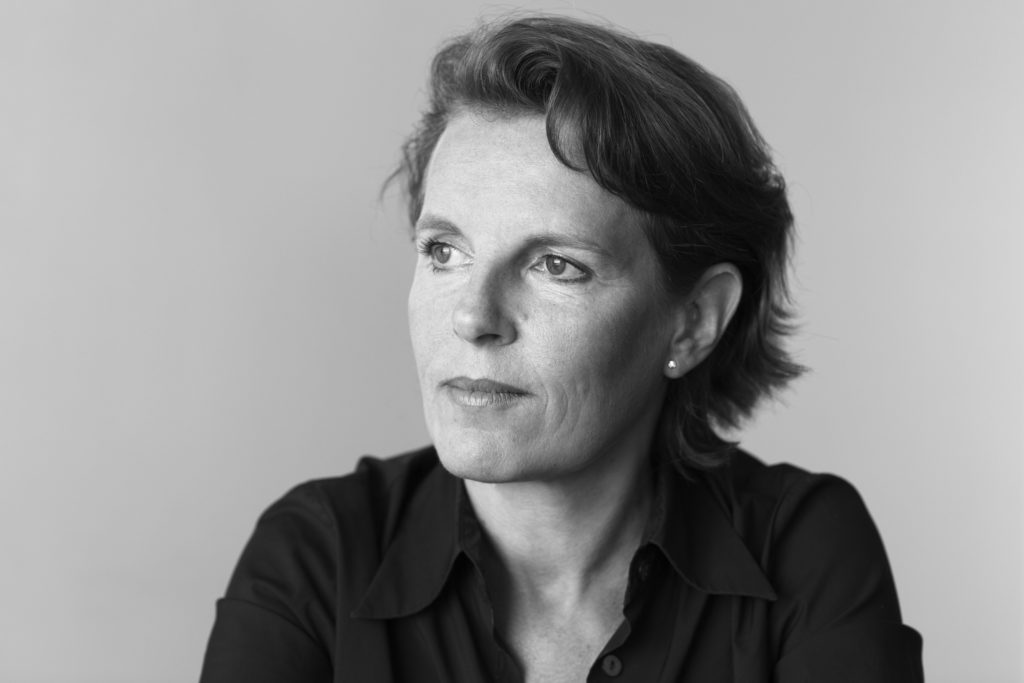 Annabelle Selldorf, FAIA
Annabelle Selldorf is the Principal of Selldorf Architects, a 70-person architectural design practice that she founded in New York City in 1989. The firm creates public and private spaces that manifest a clear and modern sensibility to enduring impact. Selldorf Architects has worked on public and private projects that range from museums and libraries to a recycling facility; and at scales from the construction of new buildings to the restoration of historic interiors and exhibition design. Cultural and institutional clients include the Frick Collection, Hispanic Society Museum & Library, Dumbarton Oaks, Clark Art Institute, Neue Galerie New York, Swiss Institute, Luma Arles, and the Museum of Contemporary Art San Diego. In addition, the firm has created numerous galleries for David Zwirner, Hauser & Wirth, and Gladstone Gallery among others, and designed exhibitions for the Whitney Museum, Frieze Masters, Gagosian Gallery, and the Venice Art Biennale.
Born in 1960 and raised in Cologne, Germany, Ms. Selldorf received a Bachelor of Architecture from Pratt Institute and a Master of Architecture from Syracuse University. She is a Fellow of the American Institute of Architects and serves on the Board of the Architectural League of New York, the World Monuments Fund, the Chinati Foundation, and the Center for Curatorial Studies at Bard College, and has taught at the Harvard Graduate School of Design. Ms. Selldorf is a member of the American Academy of Arts and Letters and the recipient of the 2016 Medal of Honor from the American Institute of Architects New York Chapter.
---
Rand Elliott, FAIA | Spring 2020 Virtual Lecture
Rand Elliott, FAIA with RAND ELLIOTT ARCHITECTS
"One "
A Concept to Completion Exploration of the
Oklahoma Contemporary Arts Center
May 28, 2020
---
Peter Q. Bohlin | 2019 Fall Lecture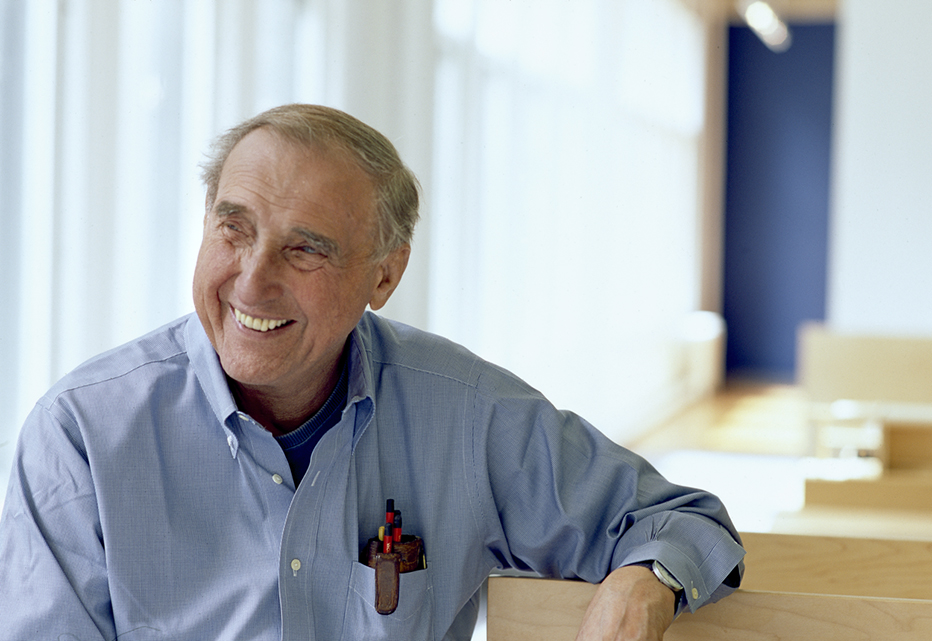 AIA Gold Medalist Peter Q. Bohlin, FAIA presented his lecture "Nature of Circumstance" for the 2019 Fall Lecture Series
As a founding member of Bohlin Cywinski Jackson (BCJ) Peter has been a driving force behind the firm's international success and high quality design. He is considered to be a model architect in the balance of his humanism and humble nature with unwavering dedication to high level design.
The lecture was given at the Keystone Building in Harrisburg on November 7, 2019.
---
Armstrong World Industries|2017 Fall Lecture Series
 
The 2017 AIA Central PA Fall lecture was held on November 16 at Armstrong World Industries' Campus in Lancaster, PA. Paul Mankins, FAIA, a principal at the firm substance architecture in Des Moines, Iowa, was the speaker.
The night began with a tour of Armstrong's Corporate Headquarters, a LEED Platinum Existing Building.  The tour was given by James Baker, the Director of Facilities for Armstrong World Industries. Those on the tour got to learn about the recertification efforts Armstrong went through, as well as see and learn about some of the sustainable features of the building. A "happy hour" hosted by Armstrong then followed.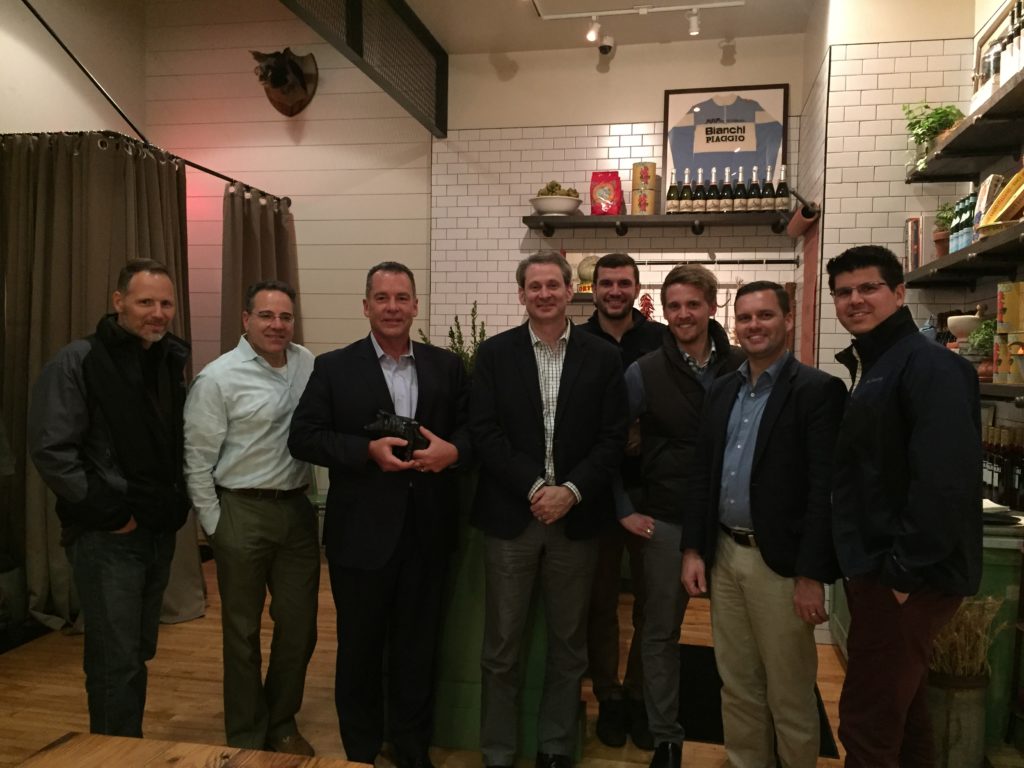 Paul began the lecture by introducing substance architecture's core values. They are summed up as r2c2s4p: Respect and Reduction; Clarity and Craft; Sequence, Stewardship, Symbol, and Space; and Place. Paul spoke about each of these principals and chose a project to describe how they influence substance architecture's designs. It was apparent throughout the lecture that these core values are critically important to Paul and substance architecture's work. Paul concluded the lecture by comparing and contrasting Harrisburg and the Central Pennsylvania region with that of Des Moines and Iowa.
Thank you to all of this year's AIA Central Pennsylvania Lecture Series Sponsors for making this event possible:
Please join us next year for another Spring and Fall Lecture with what I'm sure will be two great speakers.  For any suggestions regarding potential locations or speakers for upcoming lectures, or if you'd like to be part of the committee, please contact me at rjs@murphdittarch.com
Past Lectures
DIGSAU Defines "Boondoggles" | 2016 Fall Lecture Series
By Rebecca Slenker, AIA
The 2016 AIA Central PA lecture series culminated at the Pennsylvania State Museum with DIGSAU, a successful decade old firm based in Philadelphia. Partners Mark Sanderson and Jeff Goldstein joined our chapter to speak about the evolutionary process of their work and the thread of continuity between all projects, large and small, including their recent AIA PA Silver Medal Award winning building, "Bigham Leatherberry Wise Place".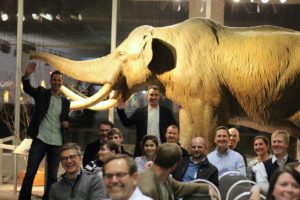 Mark and Jeff began by discussing project types that they entitled "boondoggles".  These tiny design competitions, installations, pro-bono work, and smaller projects were not done to build the firm financially, but were instead viewed as opportunities for growth and exploration.  They demonstrated how the time and effort spent was not wasted, but connected with and informed the firm's larger projects. Mark and Jeff expressed the belief that the success of the larger projects was possible solely because of the very processes and techniques that were developed with the boondoggles.  The firm gleaned from these projects a willingness to experiment with unconventional materials, to reveal their nature in new and interesting ways, to approach the building process inclusively (especially with the tradesmen), and most of all to have fun along the way. In the question and answer segment Mark and Jeff addressed their approach to working drawings and the focus on efficiency, paying close attention to the areas that count while giving leeway to the contractor regarding more generic conditions.  The partners also noted their conscious choice to allow larger more profitable projects to help fund the boondoggles – emphasizing the value added.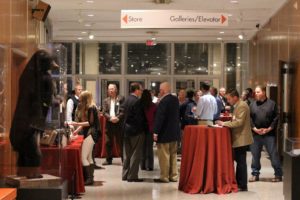 It was apparent by their presentation, that thoughtful creativity and respect for the craft are of utmost importance to their partnership and that no matter the scale, budget, or profile of the project, the process of good design is never sacrificed.
Thank you to the following 2016 Fall Lecture Series sponsors for making this event possible:
Alderson Engineering, Inc
Armstrong World Industries
Axis Lighting
Centria
CH&E Construction
Conestoga Tile
Keith Bush Associates
Lighting Solutions
Murphy & Dittenhafer Architects
Modernfold of Reading
Reese Engineering, Inc
RLPS Architects
Tradewood Windows & Doors
Whitney Baily Cox & Magnani, LLC
Wohlsen Construction
Jonathan Segal, FAIA SPRING 2016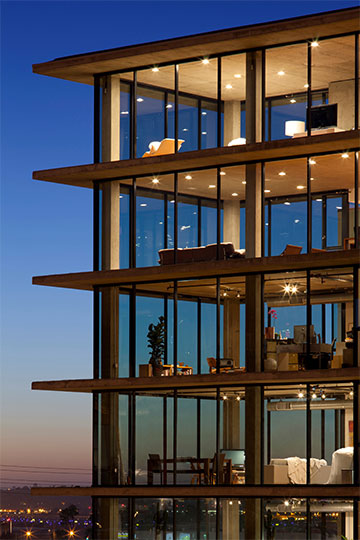 Segal's firm and development company have been responsible for the design and development of over 300 urban residential, mixed use, and live/work construction projects, winning numerous accolades including 6 AIA National Honor awards.
Segal spoke at Armstrong World Industries in Lancaster, PA  about his "Architect as Developer" process and how it allows the architect to gain control of projects, thus helping to create better environments and communities as well as giving the architect better financial and creative satisfaction.
David Jameson FALL 2015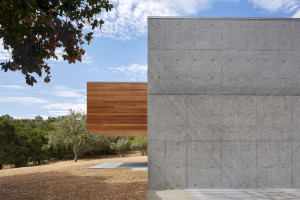 The Fall 2015 AIA Central Pennsylvania Lecture Series took place Thursday, November 19th in York with a presentation by Washington DC based Architect David Jameson at the offices of LSC Design.
David Jameson Architect Inc. has been awarded by the AIA locally and nationally and has been recognized by numerous publications for their commitment to design excellence.  A desire to "build super-compelling buildings for the ages" has earned David Jameson a spot among premier residential architects. The March /April 2013 Residential Architect cover story was an appropriate celebration of the firms work.  The article states that David "loves confounding people's expectations of the stereotypical black-turtleneck-wearing, square bespectacled architect"
Tod Williams and Billie Tsien- Spring 2015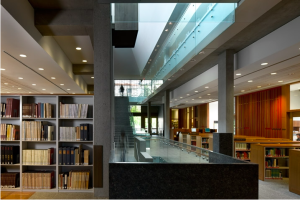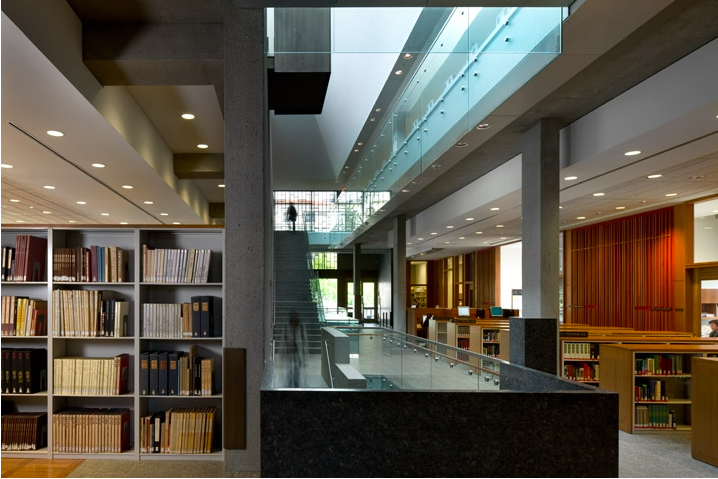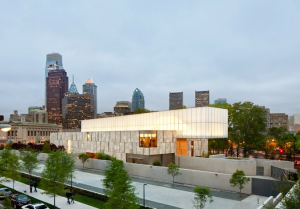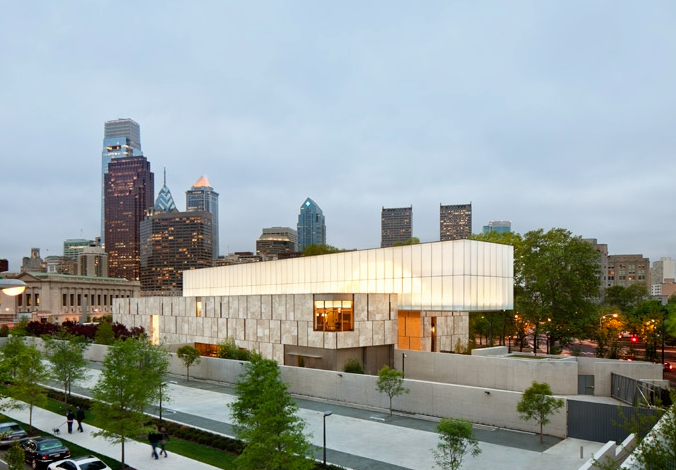 Steve Dumez, FAIA: "Building Community" – Eskew+Dumez+Ripple – Spring 2014
Michel Rojkind: "Overstimulation" – Rojkind Arquitectos – Spring 2013
Florian Idenburg: "To be Determined" – SO-IL – Fall 2013
Katsuhiro Yamazaki: "Path to practice" – atelier TAG – Spring 2012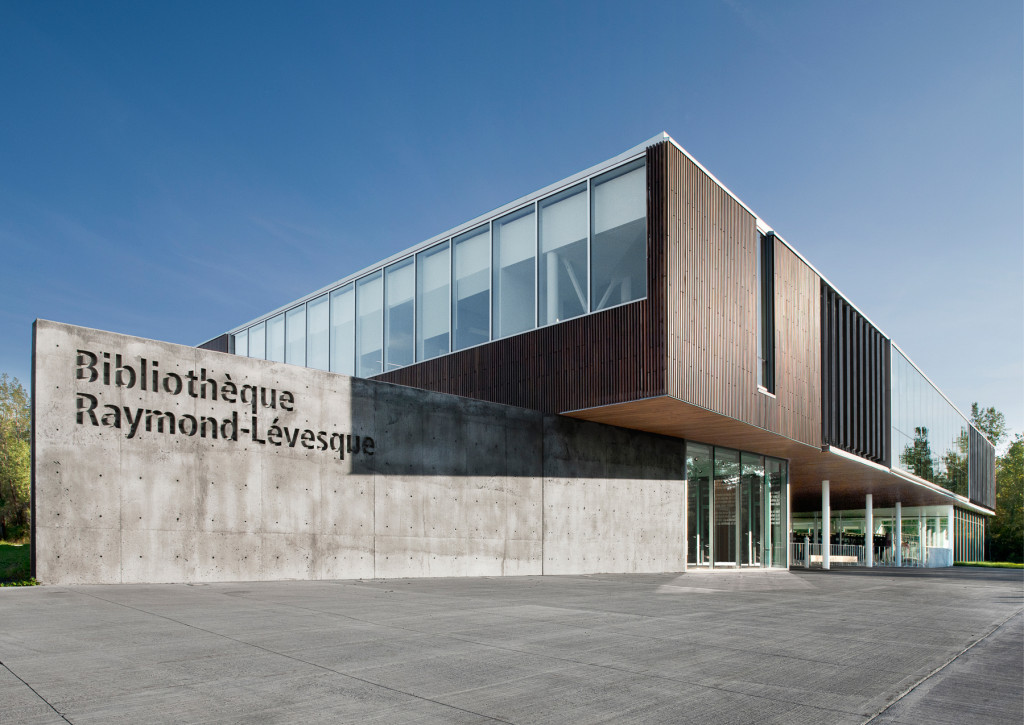 Audrey Matlock, AIA: "Here There and Everywhere" – Fall 2012
Sebastian Schmaling, AIA: "Restraining Order" – Johnsen Schmalling Architects – Spring 2011
Winka Dubbledam: "Fragmentation as Optimization" – Archi-Tectnoics – Fall 2011
Paul Lewis, AIA:  "Opportunistic Architecture" – LTL Architects – Fall 2012
Craig Dyekers, AIA: "SnØhetta Works" – SnØhetta – Spring 2010
Shigeru Ban, Hon. FAIA:  "Works + Humanitarian Activities" – Shigeru Ban Architects – Spring 2009
Julie Eizenberg, AIA:  "relationships" – Koning Eizenberg Architects – Fall 2009
Tina Manis, AIA: "4 questions" – Tina Manis Associates – Spring 2008
Toshiko Mori, FAIA: "works + projects" – Toshiko Mori Architects – Fall 2008
Victoria Meyers, AIA: "Framing Nature" – Hanrahan Meyers Architects – Spring 2007
John Enright, AIA: "latent context" – Griffen Enright Associates – Fall 2007
Marlon Blackwell, FAIA – Marlon Blackwell Architects – 2006