2018 President's Message
By Carson Parr
I'm honored to be able to serve you as the 2018 AIA Central Pennsylvania President. This year promises to be one of progress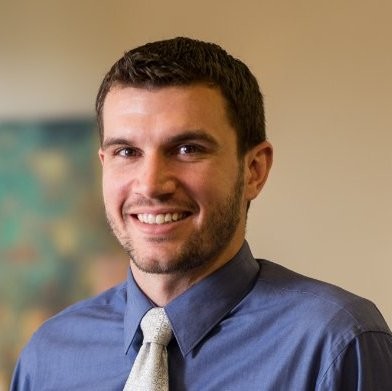 and our board is poised to be vigilant in an effort to consolidate core member services, mitigate risk, and streamline fiduciary responsibilities. As our three-year accreditation expires at the end of the year, we prepare to move forward into 2018 to organize our volunteer-based chapter in a manner that increases efficiencies and maintains high-quality events.
Our board is currently reviewing two possibilities for 2018:
We have an opportunity to partner with AIA Pennsylvania in a relationship that proves to be a growing trend across the country. It has been offered to our chapter to become a section of the state. If this route were pursued, we would be able to maintain our board, our events, and our culture while eliminating the need for numerous financial and legal obligations that would become the responsibility of AIA Pennsylvania.
Pursue accreditation as a chapter of AIA National. This process would provide for another 3-year accreditation term. In order to achieve this goal, there is an extensive accreditation process that needs to be pursued. While we actively meet the requirements necessary of a chapter, the accreditation process is burdensome on a volunteer led chapters. Across the country, many states are moving away from this model in an effort to consolidate resources and increase the attention given to member services.
While core member services are at the forefront of the thoughts of our board, we continue to value the events that make AIA Central PA so great. We are preparing for another summer of mentorship through the PALM program, establishing iconic lecturers to bring national inspiration to our members, and continuing to increase advocacy efforts. We build the future of our profession through encouragement of the ACE program and our continual support of the scholarship foundation. And we honor our members' exceptional projects and achievements at our annual awards ceremony.
I encourage all members to become active in our Chapter and help us grow in the coming years. Anyone interested in learning more about the accreditation process and/or our transition to becoming a section please reach out to the Board. Regardless of the future, our board, events, and culture will not be compromised.
Stay tuned for updates regarding the Spring Lecture!
Click here to look through our past Lectures!
---
AIA Central PA Architects Foundation Fund Annual Scholarship- Open to Submissions!
Are you or do you know someone who is currently attending a NAAB accredited school? Do you currently live in the Adams, Cumberland, Dauphin, Franklin, Fulton, Juniata, Lancaster, Lebanon,
Montour, Northumberland, Perry, Snyder, or York counties? Click here to learn more about this scholarship opportunity!
The AIA Central PA Architects Foundation Fund is a scholarship awarded annually to an area Architecture student has been a fulfilling way in recent years for Frank Dittenhafer of Murphy & Dittenhafer Architects to help advance both the field and local communities.
Each year it brings smiles, excitement and great pride for the recipient, Dittenhafer says.
"This is a way for us to reward a young, talented person we feel can make a strong contribution," he says. "The recognition means a lot to them, too, and they're very grateful." Click here to read about last years winner, Christina Accomando!
---
ACE Mentor Program of Central PA
ACE Mentor Program of Central PA Fundraiser Breakfast
The ACE Mentor program of Central PA will hold its annual Fundraiser Breakfast on May 16, 2018 at the Conference Center at Central Penn College from 7:30-9:00am.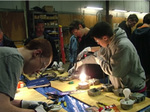 The Central Pennsylvania ACE program began in York County in 2004 with the support of firms like yours. Our affiliate has grown to offer quality programs in four counties (Dauphin, York, Cumberland, and Lancaster).  The ACE Mentor program's mission is to "enlighten and motivate high school students to career opportunities in Architecture, Construction and Engineering and related areas of the design/construct industry through mentoring".
In 2017-2018, Central Pennsylvania remains one of the largest Affiliates in the nation for the sixth straight year with over 100 students participating from many high schools across the Central PA region.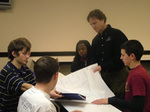 Your donations at this event will help determine the scholarship amounts for those eligible students selected that demonstrated their commitment to the building construction industry by either pursuing apprenticeship training in the skilled trades or higher education in architecture, construction management or engineering.  The financial support of our sponsors to date has provided over $70,000 in scholarships to local students across the region. Your commitment is critical to ensure that we can continue to invest in our future as well as the future of these students.
Please click here for an invitation for sponsorship and RSVP information. And thank you in advance for your continued support of the ACE Mentor Program.
---
Recap of 2018 Grassroots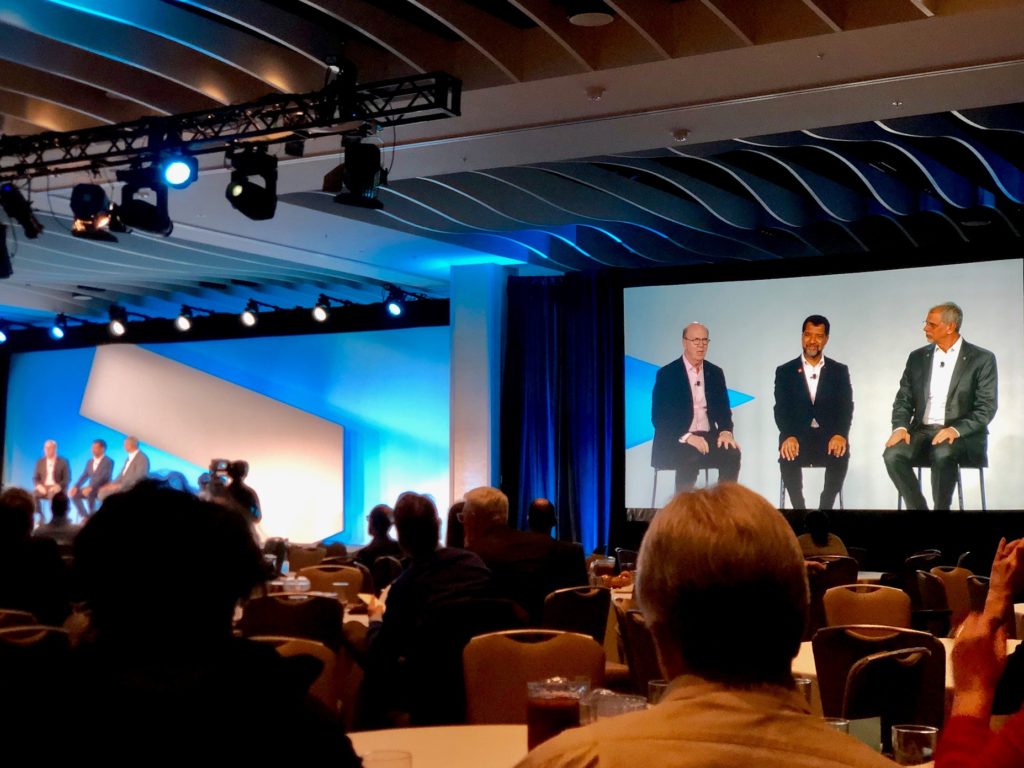 By Rob Beal
It was my pleasure to attend the 2018 AIA Grassroots Conference on behalf of the Executive Committee for AIA Central Pennsylvania.  Every other year, AIA shifts focus away from Washington D.C., to look inward at the future of the Institute.  San Diego, California was a perfect venue to reflect on the Institute, but more importantly to reflect on our own Component and our ability to best serve the members of AIA Central Pennsylvania.
As you know, AIA Central PA is currently evaluating the process to become a Section of AIA Pennsylvania.  As your President and President-Elect, Carson Parr and I took advantage of all education sessions relating to member services, component reorganization, and board management.  The most informative session was given by AIA Indiana who presented their recently completed endeavor to restructure their local components into individual Sections of the State Chapter.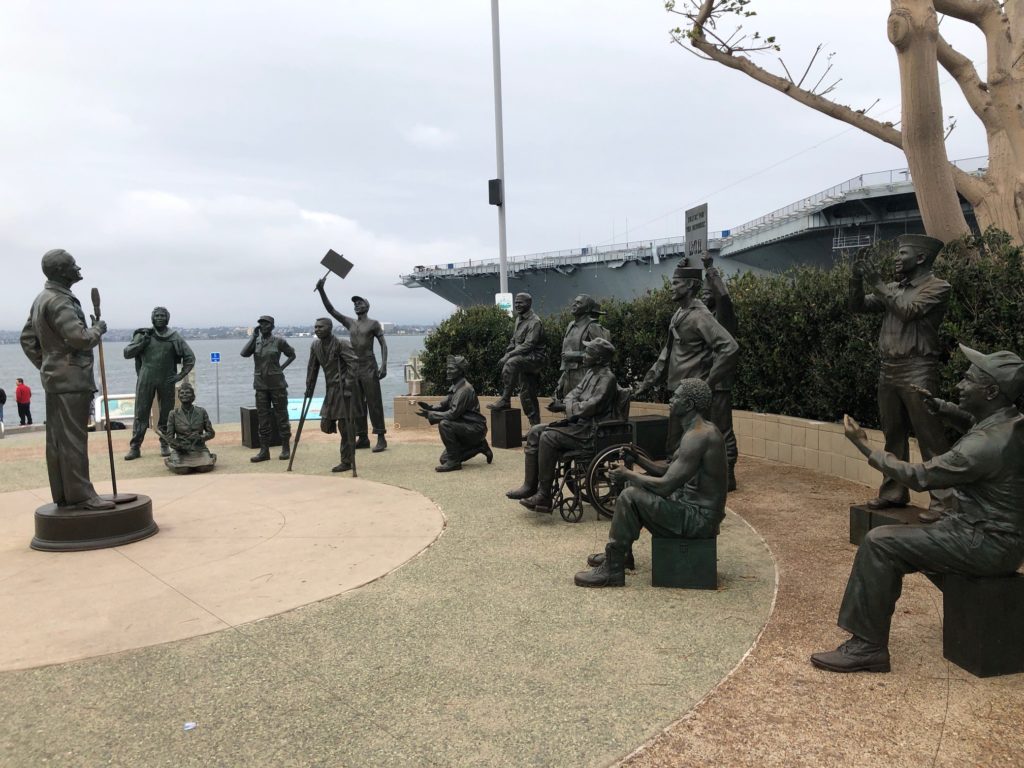 The major take aways were a sincere focus on member services by streamlining fiduciary responsibilities, mitigating risk and consolidating core member services.  Through the presentation, AIA Indiana demonstrated how they have been able to increase member services across the board by focusing the efforts of the volunteer leaders on their specific passions.
Carson, and I returned from the conference feeling focused and ready to lead AIA Central Pennsylvania through 2018, with a concentration on enhancing member services, through exploring a streamlined approach, and partnership with AIA Pennsylvania.
RLPS Promotes Four Employees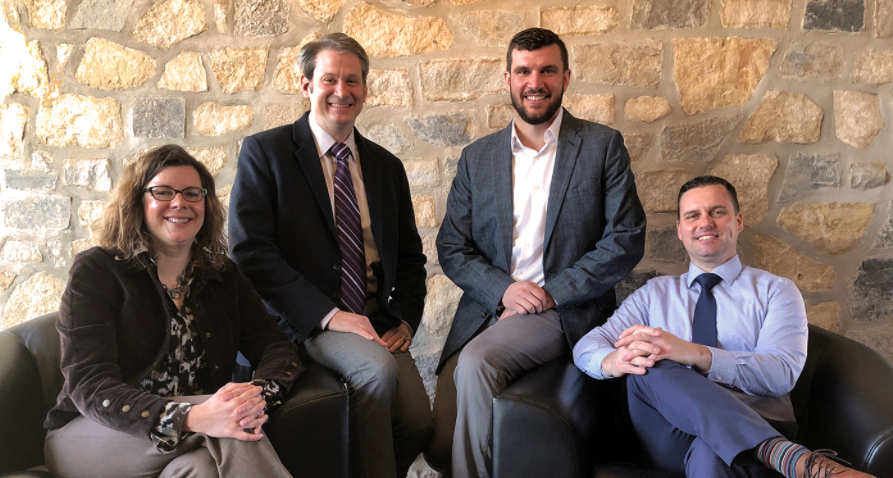 By RLPS Architects
We are excited to announce the promotions of Dan Godfrey, Jodi Kreider, Carson Parr, and Brent Stebbins to Partner. All of these individuals have worked with RLPS for a number of years and are familiar to many of our clients and business associates so we've asked each of them a few questions about their career path and personal inspiration. Click here to read more!