Annabelle Selldorf, FAIA from Selldorf Architects in New York City joins AIA Central Pennsylvania for the Fall 2020 Lecture.
The lecture will be hosted virtually on November 19th at 6:30 pm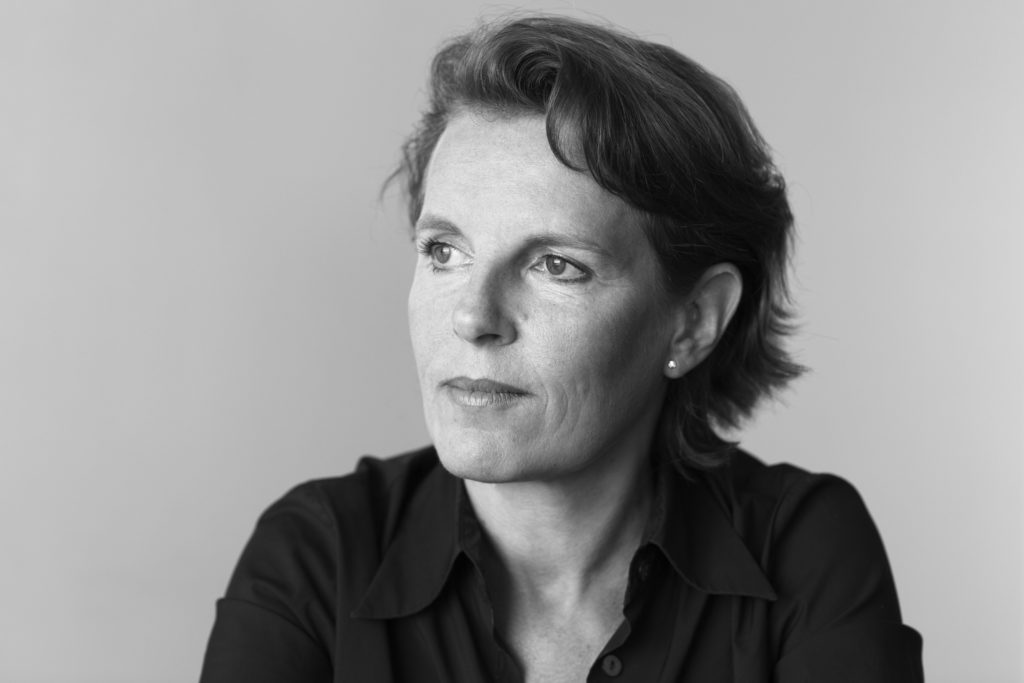 Annabelle Selldorf is the Principal of Selldorf Architects, a 70-person architectural design practice that she founded in New York City in 1989. The firm creates public and private spaces that manifest a clear and modern sensibility to enduring impact. Selldorf Architects has worked on public and private projects that range from museums and libraries to a recycling facility; and at scales from the construction of new buildings to the restoration of historic interiors and exhibition design. Cultural and institutional clients include the Frick Collection, Hispanic Society Museum & Library, Dumbarton Oaks, Clark Art Institute, Neue Galerie New York, Swiss Institute, Luma Arles, and the Museum of Contemporary Art San Diego. In addition, the firm has created numerous galleries for David Zwirner, Hauser & Wirth, and Gladstone Gallery among others, and designed exhibitions for the Whitney Museum, Frieze Masters, Gagosian Gallery, and the Venice Art Biennale.
Born in 1960 and raised in Cologne, Germany, Ms. Selldorf received a Bachelor of Architecture from Pratt Institute and a Master of Architecture from Syracuse University. She is a Fellow of the American Institute of Architects and serves on the Board of the Architectural League of New York, the World Monuments Fund, the Chinati Foundation, and the Center for Curatorial Studies at Bard College, and has taught at the Harvard Graduate School of Design. Ms. Selldorf is a member of the American Academy of Arts and Letters and the recipient of the 2016 Medal of Honor from the American Institute of Architects New York Chapter.
---
2020 Virtual Conference and Expo
Thank you to all the members who submitted their projects to the Excellence in Design Awards! We received a record-breaking 41 submissions. AIA Fort Lauderdale, the 2020 jury, is hard at work reviewing your projects. Awarded projects will be celebrated virtually on November 5th. Interested in sponsoring the design awards? Include a static ad ($300) of your organization's logo throughout presentation.
Begin the evening with a keynote presentation from Gensler
Real World Perspectives: Anticipating a Changing World through Resilient Design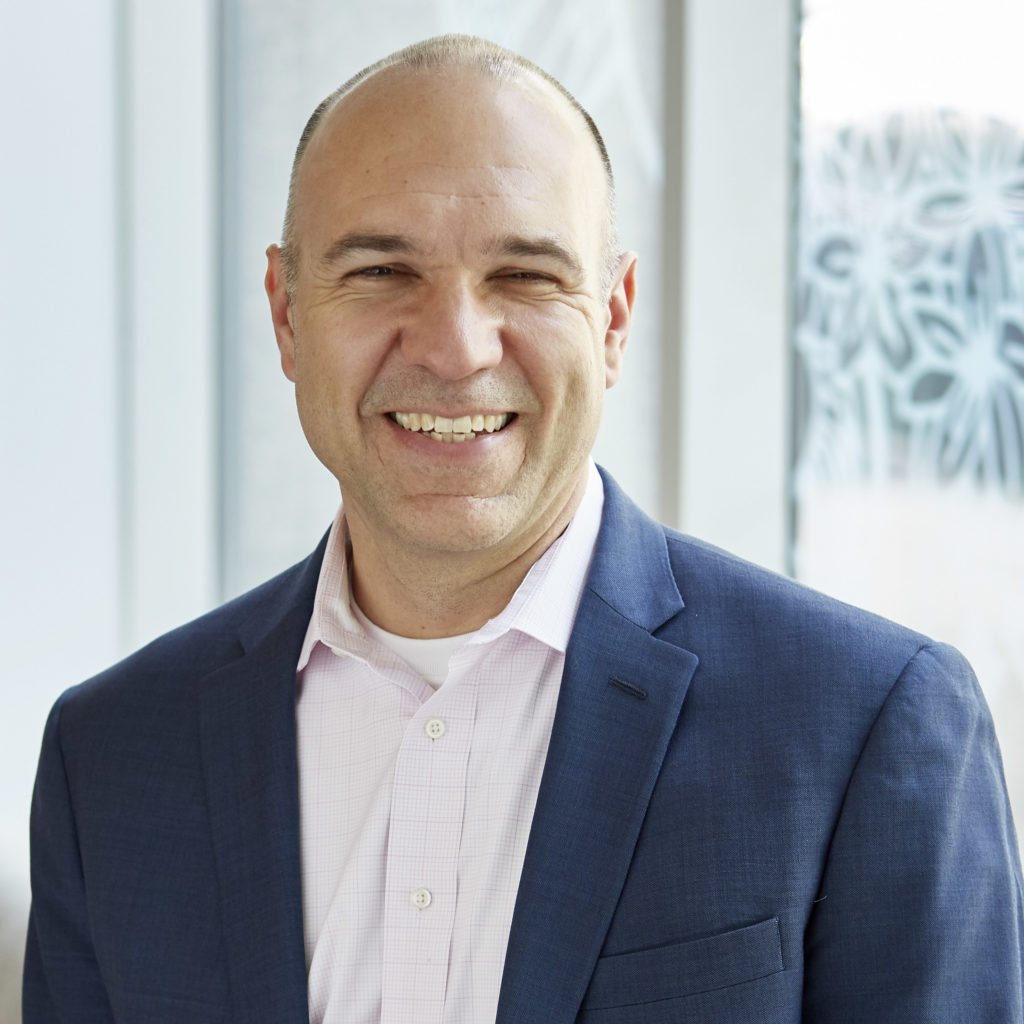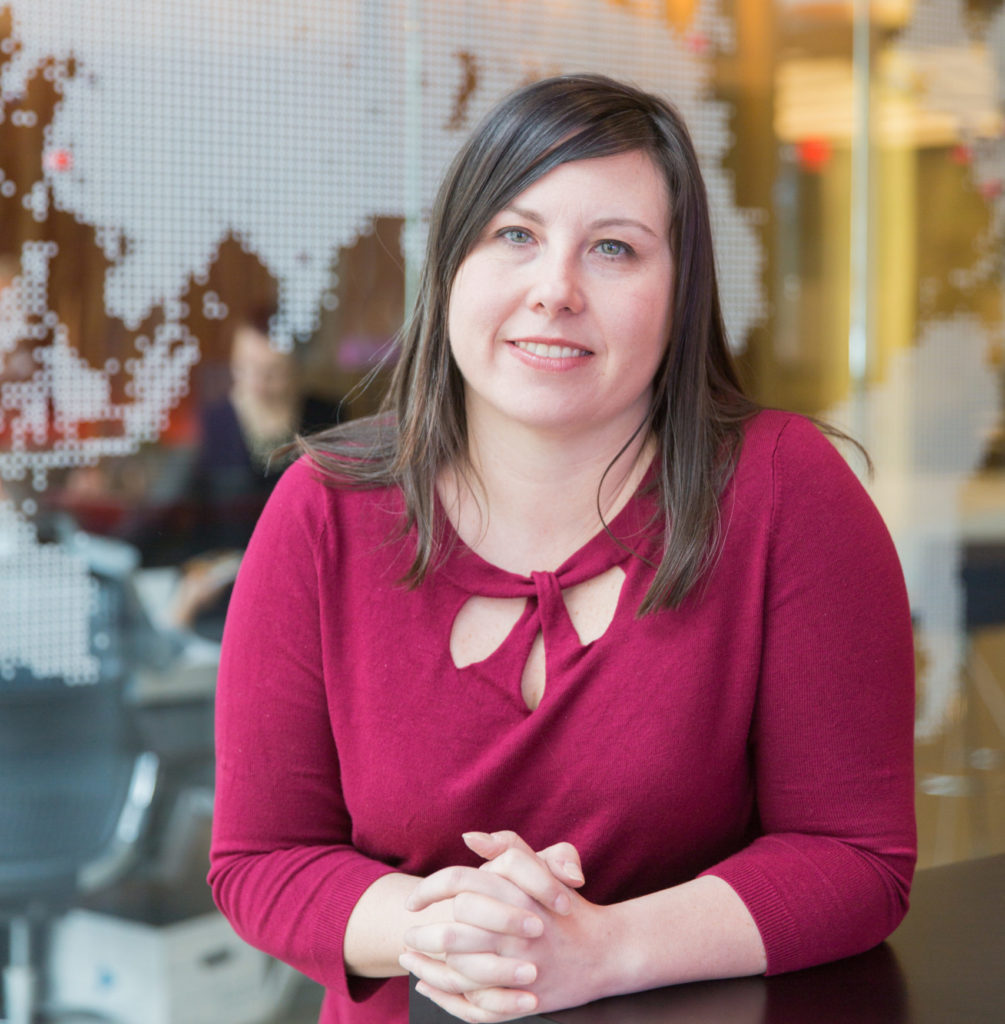 The challenges our world is facing and the implications they have for design have presented an opportunity for our industry to reassess the practices of the past. Moving forward, spaces will be designed to be more flexible, dynamic, and responsive. Carolyn Sponza, a design manger in Gensler's Pittsburgh Project Office. and Chuck Rudalavage, a regional practice area leader in Gensler's Philadelphia Office, will demonstrate how resiliency can be put into action, using three Pennsylvania projects as case studies. Join us as we explore how projects and clients across various industries are responding and adapting to a changing world.
---
ACE Mentor Program of Central PA
The ACE Mentor Program of Central PA is happy to announce that it will kick off the program year in January 2021 and extend through March 2021. The virtual program will offer local high school students the same exposure to the AEC industry as in the past. Local affiliate leaders from Cumberland, Dauphin, Lancaster and York counties are merging resources and currently in the process of creating the virtual program. ACE Sessions will be held on Tuesday evenings from 4:30pm-6pm. If you are interested in learning more about the program, becoming a mentor, presenter or sponsoring a scholarship please email Kelsey Leed at kleed@cra-architects.com.
The Central Pennsylvania ACE program began in York County in 2004 with the support of firms like yours. In 2020, Central Pennsylvania remains one of the largest Affiliates in the nation since the program's inception, with over 100 students participating from many high schools across the Central PA region. The ACE Mentor program's mission is to "enlighten and motivate high school students to career opportunities in Architecture, Construction and Engineering and related areas of the design/construct industry through mentoring".
ACE Mentor Sponsorship Opportunities
A miniature golf tournament will be held at the Hershey Lodge on Sunday, October 11, 2020 to raise funds for scholarship donations. If you are interested in participating in the event, please email kleed@cra-architects.com for more information. Donations can be made to the program at anytime via check made out to ACE Mentor Program of Central PA and mailed to P.O. Box 119, Hershey, PA 17033 with donation in the memo line. All donations are 100% tax deductible.
Find out more about the benefits of ACE sponsorship here:
---
Emerging Professionals Corner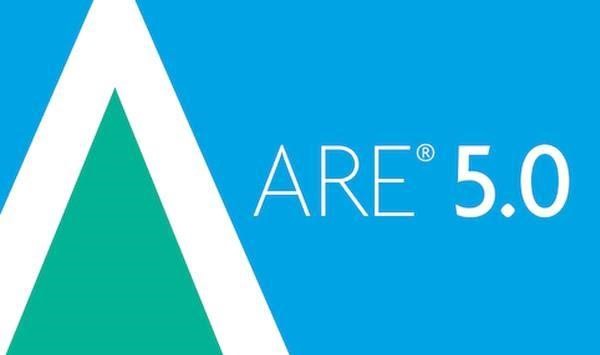 ARE Study Group via Zoom! 
If you have been putting off taking the AREs, now is the time to start studying! AIA Central PA is hosting a group study session via Zoom for candidates to meet and discuss the ARE study material with their peers. Join the group and meet local candidates studying for the same exam or use these sessions as a monthly reminder to study and discuss the current changes to the exams.
AIA Central PA volunteers will be at the session and will try to provide direction on exam material, the new ARE 5.0 test format, and the current study guides available, but these are intended to be self-directed study sessions.
Materials from the AIA Central PA library are available for use, visit https://aiacentralpa.org/emerging professionals/lending-library/ for more information.
Please RSVP to emikkelsen@cra-architects.com for an invite link or REGISTER ON ZOOM
---
Small Firm Exchange (SFx) 2020 3rd Quarter Report
SFx Mission & Objectives
Advancing the mutual interests of architects practicing in small firms.
Advocate for small firms within the AIA and in outside organizations and agencies
Promote leadership in small firm professional development and practice
Facilitate and support the local component round tables and small firm networks
Especially at this time, let us know how AIA & AIA SFx can support your smaller architectural firm. We will do our best.
Influence – Promoting the Value of Architects
SFx is advocating for small firm recognition at local and regional design awards.
Blue links below to advocate the value of Architects within your community and for sustainability:
We want to hear from you! If you have small firm advocacy issues, reach out to your SFx regional rep. listed above!
The AIA National Conference on Architecture – Small-Firm Relevance
The SFx Conference Workgroup is focused on creating small-firm webinars in 2020-2021, as well as having a relevant presence at A'21 in Philadelphia. For A'21, SFx is planning an Open Forum, a Happy Hour at a small firm close to the convention (i.e., Digsau), Tours, and other small-firm relevant programming. Plan on joining us in Philadelphia! Submit your own CEU session proposal and become a CEU session peer reviewer. Open call for A'21 sessions expected in October. SFx representatives can be a speaker at your next state or regional conference; let us know. This speaker can share resources that especially address the needs of 75% of local firms.
Small-Firm Practice Resources
We are finalizing a "Fall Small-Firm Practice Webinar Series." Stay tuned for more information at the SFx webpage. SFx proposed additional "small-firm" benefits to the AIA Trust; these are being considered. See the new "Firm-Starting Resources" button on the AIA Trust webpage, combining existing AIA Trust resources with AIA SFx additions. SFx Lien Rights Awareness Initiative: with the help of state components and their local attorneys, SFx offers customized lien rights awareness presentations for webinar or conference, for the benefit of architects within your state.
The Small Firm Compensation Report is out!
Visit the AIAU website for the SFx-created AIAU Small Firm Series!
Use this time to re-create your business plan using the SFx Business Plan Beta Template for Small Architectural Firms. The results of the SFx / SPP / CRAN survey can be found here: Business Models for Small Architectural Firms. Here is a resource of Videos to educate your clients – link via your own website.
Small-Firm Outreach & Communication
Follow us with these links: Follow SFx on Flipboard, for small firm relevant articles! At A'18 and A'19, SFx conducted a number of interviews of small firm architects from around the country and posted them on Spotify, and YouTube – Click here to hear their stories and sign-up to tell us yours. Our Instagram @AIA_SFX account highlights the work of small firms; send us your work via this link. SFx continues to connect with all the AIA Knowledge Communities and to convey their resources to small firms as possible. We have these KC leaders speak at our monthly SFx all-call discussions.
2020 Regional Representation
For 2020 SFx Regional Representatives, see the Small Firm Exchange Roster at the SFx Website. Note that AIA SFx is still looking for regional representatives for New Jersey, Mid-Atlantic, and Florida / Caribbean – contact us if interested in joining.
---
Inclusion / Equity / Intercultural Leadership
AIA Pennsylvania published a letter on June 5, 2020 titled "Actions Speak Louder than Words | Committing to Equity, Diversity, and Inclusion in the Profession" This letter includes an open-ended list of action items AIA PA intends to start work on inclusivity within our profession and board. 
I believe, as does the rest of the board, it is important Equity, Diversity and Inclusion are a part of everyday conversations within our profession. I have been attending AIA Minnesota's National Intercultural Leadership program for the past couple of months in an effort for myself and the rest of the board to better learn how to lead inclusively. Understanding how you identify, how your identity causes you to react and behave in society, and how your culture shaped that identity has been the focus of the beginning sessions. I encourage our members to do a bit of introspection and understand their feelings on these items when approaching conversations about EDI. 
The AIA has many resources for continuing these discussion and making changes, starting with the Guides for Equitable Practice and AIA National equity, diversity and inclusion initiatives. I personally have found the following resources useful and enlightening and wanted to share them with anyone who may have an interest.
The final sessions for the Intercultural Leadership Program wrap up in November and I will be sharing anything learned with our board in a continued effort for us to be the best leaders possible. I encourage any of our members who are interested to reach out if they are looking for information on how to better support themselves and their firms in creating a more equitable, diverse and inclusive profession. 
Thank you, 
Elysia Mikkelsen, AIA LEED AP BD+C 
---
Active Light Disinfection Technology
Using disinfection Ultraviolet (UV) lighting as a Germicidal can stop viruses, bacteria, mold, and fungus DNA and RNA from replicating. There are various options, each with benefits and repercussions, available to the Architecture, Engineering, and Lighting Design community as we increasingly are tasked to guide Owners and Contractors.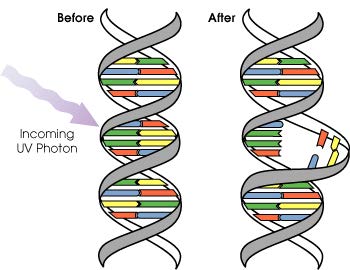 As a disclaimer, there is "No Silver Bullet" (Fred Brooks 1986) for active light disinfection technology application, as each variant is more efficacious or beneficial for specific applications and ineffective or hazardous if misapplied for others. Careful consideration of the costs, benefits, risks, and maintenance and operations realities are essential for the appropriate application.
Active Light Disinfection uses specific wavelengths (as opposed to chemicals) to inactivate microorganisms. As observed for many years in high-efficacy disinfection of water/enclosed air streams and instrument sterilization, UV light is strongly germicidal as it attacks the DNA structure of many cells, rendering them inactive. However, prolonged UV exposure can be dangerous to humans/animals and can accelerate material degradation. (From Light as a Broad-Spectrum Antimicrobial article by Peter J. Gwynne and Maurice P. Gallagher) Scientists categorize UV light into several different subtypes.
---
Call for Member Articles
AIA Central PA would like to feature scholarly articles / blogs related to our profession in each quarterly newsletter. This is an excellent opportunity to have your article published and available to your fellow architects / engineers in Central PA. Our next newsletter will be compiling articles by December 21, 2020. If you are interested in submitting an article or blog please send your inquiries to Brett Hallacher at bhallacher@beershoffman.com.
---
Membership Dues Invoice Change
Good day fellow AIA Central Pa Members,
As most of you are aware, over the last few years we have been in the process of converting the chapter into a Section of the state. This process goes into effect in 2021 and as such you will see a change in the appearance of your upcoming membership dues invoice. No longer will there be separate local chapter dues, rather those dues are now absorbed into the state dues. While the State Dues will appear larger, they are merely the combined state and local dues with no increase in the total cost from this past year. Additionally, you will remain assigned a member of AIA Central PA. We just wanted to make you aware that things will look a little different. We thank you for your continued membership and look forward to seeing you at events in 2021. If there are any questions about this transition please reach out to myself or any of the other current board members.
Thank you,
Kyle Solyak, AIA, LEED AP
AIA Central PA – 2020 President
---
VOTE! Join to the PA Architects PAC!
This November we have the opportunity to exercise our right to vote and make our voices heard as a Nation. Please remember to vote this election season.
AIA Pennsylvania is and has been engaged with our State legislators though the PA Architects PAC (Political Action Committee) to advocate for our profession. Their involvement has directly affected legislation throughout the years and will continue to be a voice for Architecture. Please visit the PA Architects PAC website for more information on how to become involved and to donate.
---
Upcoming Events
Excellence in Design Awards | November 5th
Fall 2020 Lecture | November 19th at 6:30 pm
AIA Pennsylvania Architectural Excellence Awards | November 19th at 8:00 pm
---
Job Opportunities
Looking to post or find a new job opportunity in Central Pennsylvania? Check out the NEWEST opportunities here and post your job openings here.