---
Excellence in Design Awards- Submissions accepted through August 20th!
---
Architects Conference and Expo & Excellence in Design Awards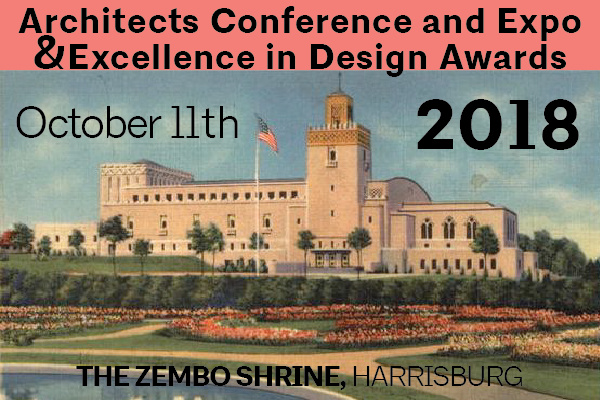 AIA Central Pennsylvania's annual event held in conjunction with the chapter's Design Awards presentation will be held at The Zembo Shrine in Harrisburg, PA. Built in 1928-29, the Zembo Shrine was designed in the Moorish Revival style, with flourishes of Art Deco, by noted local architect Charles Howard Lloyd. The Shriners selected Lloyd's design following a heated competition involving some of Harrisburg's best-known architects. A cavernous stone-and-masonry building, its unique design features include rooms full of dazzling, imported tiles, a large auditorium, and a 120-foot minaret. The day's agenda features two (2) continuing education learning sessions, A tour of the Zembo Shrine, and a vendor exhibit; wrapping up with our Design Awards Presentation in the evening. Please keep a lookout for event updates and more information to follow in the coming months!
Schedule:
It's that time of year again for the annual AIA Central Pennsylvania Expo and Design Awards. We will be planning around the same format as last year's event. Please check out the schedule below. Updates to the CEU sessions will be provided when available.
12pm – 12:30pm:      Guest arrival and lunch
12:30pm-1:30pm:     CEU#1 (1 CEU)
2pm-3pm:                    Zembro Shrine Tour (1 CEU)
3pm-4pm:                    CEU #2 (1 CEU)
3pm-4pm                     Vendor Setup
4pm– 7pm:                  Vendor Exhibit & Happy Hour(s)
7pm–8pm:                   Keynote Speaker (1 CEU)
8pm–9pm:                   Design Awards
THANK YOU TO OUR GENEROUS PILLAR SPONSORS
Additional thanks to our confirmed CONFERENCE & EXPO EXHIBITORS
Interested in sponsoring or exhibiting at the Conference, Expo and Design Awards? Learn more and sign up here
Darius Hopkins: Designing a future built from his roots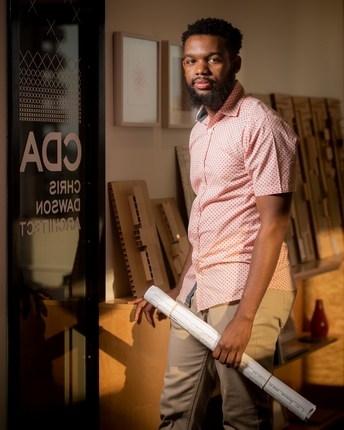 By Becca Oken-Tatum
Darius Hopkins was raised in what he described as a low-income community in York. When he was thinking about his career goals, he considered the best ways he could give back to where he grew up.
"I came to the conclusion that the issues that plague low-income communities are the way they live, and I thought to myself that I could fix the way people live to make it a better place," he said.
So Hopkins decided he would pursue architecture.
In May, fresh out of Penn State's architectural school with a bachelor's degree, Hopkins, 23, accepted a job with Harrisburg firm Chris Dawson Architect.
As a graduate architect working at a firm, Hopkins will gain the necessary hours required for anyone pursuing an architectural license, which he hopes to obtain. He also plans to go back to school in the next few years for a master's degree.
Ultimately, Hopkins hopes to open his own firm to focus on building affordable housing that supports and uplifts underprivileged communities, a demographic that is not readily prioritized in private development and architectural plans.
Read more here on Central Penn Business Journal
Architect designs the heart of Lancaster city's Penn Square
By Gregory J. Scott, FAIA | LNP Correspondent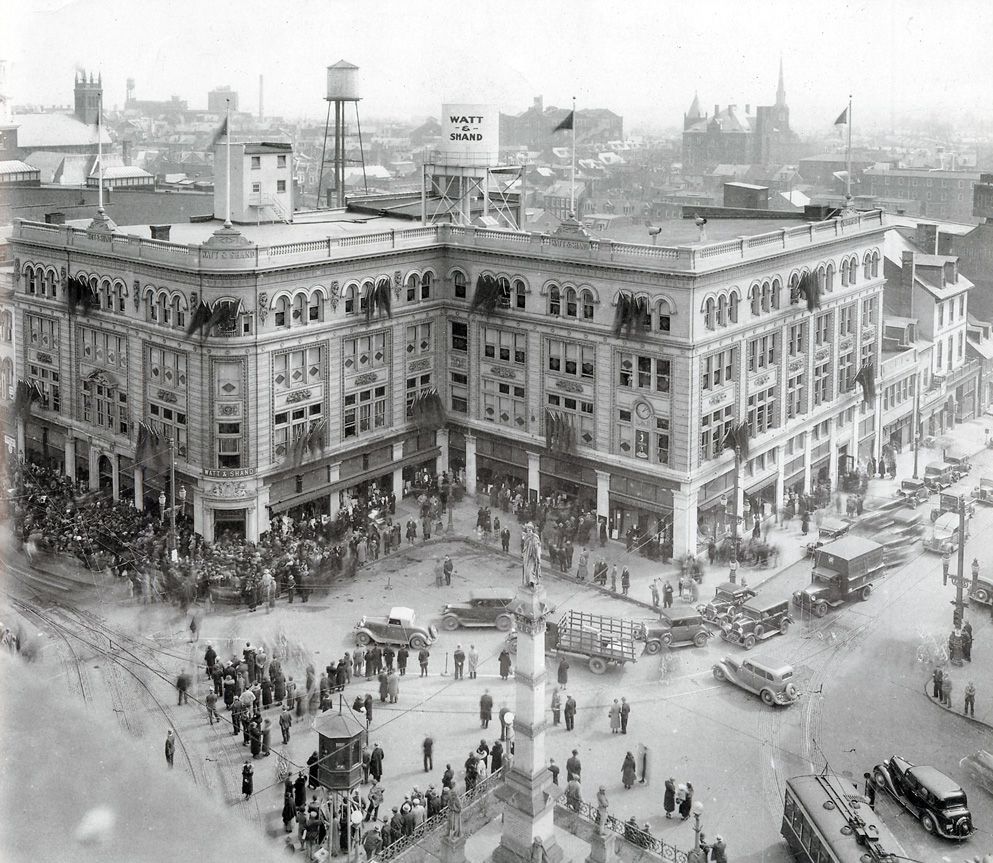 As the 19th century was waning, C. Emlen Urban's architectural career was waxing.
In 1898, at the age of 35, Urban was commissioned to design what many of his admirers consider to be his high-water mark — the Watt & Shand building. If not his crowning achievement, it is certainly the most recognizable and prestigious public building in downtown Lancaster.
After Urban successfully completed the personal residence for mercantilist Peter T. Watt in 1896, Watt and his business partner, James Shand, challenged the young Urban to further elevate their position in the retail community and bring the department store into the 20th century.
Read more here on Lancaster Online
CORE Design Group on Central Pennsylvania Business Journals list of Top 50 Fastest Growing Companies
Click here to see the complete list of 2018 Top 50 Fasted Growing Companies.