Architext | Spring 2017
This Issue
AIA Central PA Thanks Our Generous Newsletter Sponsors
A Message from Kelsey Leed, 2017 AIA Central PA President
By Kelsey Leed, AIA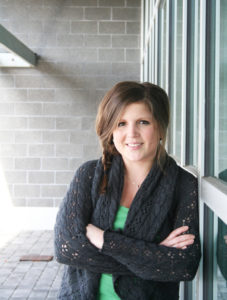 I am both excited and honored to serve as your 2017 AIA Central Pennsylvania Board President. Our goal, first and foremost, is to provide full value to your AIA Central Pennsylvania membership. We have a passionate and dedicated board of directors who are committed to delivering all of the programs that our members have come to know and love. This year we've also added some new programs for you to get involved and add more value to your membership! There are two areas in particular we are focusing on in 2017: mentorship and partnership.
MENTORSHIP
As an emerging professional myself, mentorship is one of my passions. Regardless of years of experience or title, we all have something to learn from each other. Sharing our excitement and passion for the built environment and advocating for architects, while engaging with upcoming generations, is essential to the future and growth of the profession.
In January, the Emerging Professionals Committee introduced Promoting Architecture through Leadership and Mentorship or PALM. This new program, through a three meeting curriculum, pairs members from varying experience levels with college level students. The goal of the program is to create a dialogue amongst the group regarding advocacy, career experiences, aspirations, and thoughts on the past and future of the profession. We've developed a partnership with HACC's architecture transfer associate program which is designed to transition students to the NAAB accredited Bachelors of Architecture programs offered by Drexel and Temple. Find more out more about PALM here and contact Elysia Mikkelsen to get involved.
The ACE Mentor Program introduces high school students to careers in the architecture, construction and engineering professions. The Central PA chapter has affiliate programs in Cumberland, Dauphin, Lancaster and York counties.
I encourage you to get involved with one of these programs and promote mentorship within your firm. If you are still unsure of the value, I invite you to attend an ACE year end banquet in your area, you will be awed by the student's project and inspired by their spirit of collaboration.
PARTNERSHIP
You may be thinking why do partnerships matter to me as a member? Partnerships are and have always been the foundation of our annual programs such as the Lecture Series, Conference and Expo, the Design Awards, and Architects Action Day. Without the support of local sponsors and the involvement of our local architectural community, these programs would not be possible, let alone evolve as they have over the years.
One very important ongoing partnership we have is with AIA Pennsylvania. Our chapter's unique geographic proximity to our state component presents us with many additional local opportunities. Architects Action Day, held each March in Harrisburg, is fully orchestrated by AIA Pennsylvania and provides us with the unique opportunity to advocate for our profession with our very own legislators. Decisions affecting our profession will be made whether we are part of the conversation or not. It is critical we have a seat at the table to represent our membership, issues, and concerns. I challenge you to invest in your profession through a donation to the Pennsylvania Architects PAC. Swap out the cost ($2.10) of one cup of coffee per month or $17 for 2017 to jolt the efforts to advocate for your profession. Make your donation and learn more at http://www.paarchitectspac.org/.
Historically, we have contracted with AIA Pennsylvania for administrative services to help us provide the best service to you. Over the past two years, our board members have been exploring the option for our chapter to become a section of the state component. This would free up a lot of their voluntary time to focus less on administrative duties and more on the programs we are providing you. Stay tuned for more on this in the near future.
This year we are establishing and in some cases re-establishing community partnerships with organizations such as Habitat for Humanity of the Greater Harrisburg Area, Math Counts, Revit Users Group and Harrisburg Area Community College and more. We are also nurturing our established community partnerships with organizations such as the ACE Mentor Program, USGBC, SMPS, International Masonry Institute, Historic Harrisburg, Harrisburg Arts Association and many more. If you know of a local program that might benefit from our professional skill sets or that might be of interest to our membership please reach out and let us know!
In closing, I challenge you to come and experience the value of your AIA Central PA membership and reap the educational and networking rewards by attending our next event, the spring lecture which will be held on Thursday, May 18. Registration is open now and early bird prices are available exclusively to members & students if registered by May 12. STEVEN HOLL will be headlining our Fall Lecture Series at Armstrong World Industries in Lancaster so keep your calendars open! Colleagues, family, potential allied members, and/or the architecture connoisseur are always welcome to attend anything that AIA Central PA has to offer.
Get in touch via email if you have any feedback on what the AIA Central PA can do to better serve you.
Thank you and I look forward to seeing or hearing from you in the upcoming year!
---
Spring Lecture Announced
By Rebecca Slenker, AIA
The 2017 AIA Central PA lecture series will kick off this spring (Thursday, May 18th) with a speaker from Rural Studio: Xavier Vendrell. Rural Studio is a design-build firm that partners with students at Auburn University. The firm's philosophy centers around the idea that good design should be available to everyone, whether rich or poor, while giving students hands-on experience with the built environment.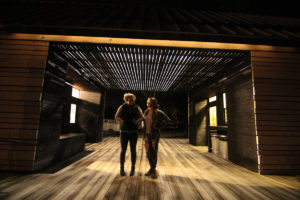 Join venue and appetizer and drink sponsor, Caldwell, Heckles and Egan for a pre-lecture CES course, "Passive House from a Contractor's Perspective" at 6 pm and stick around for the apps and adult beverages beginning at 6:30 pm. Our featured lecture will begin at 7:30.
AIA members & students REGISTER by May 12th to receive the $10 early bird discount. 
Our Lecture Series is not possible without the support of our generous sponsors as listed below:
Hostetter Supply
Chris Dawson Architect
LSC Design
Murphy & Dittenhafer
RLPS Architects
RGS Associates
Super Enterprises
Armstrong World Industries
Caldwell, Heckles and Egan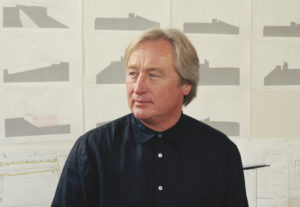 Stay tuned for more information about the upcoming lectures. This fall, we will host Steven Holl at Armstrong World Industries Headquarters. Tentative date is November 16th.
The Lecture Committee is open to suggestions for locations and speakers for 2018 lectures. If you'd like to be a part of the committee, or have tips on potential lecturers, please contact Rebecca Slenker rslenker@RLPS.com
---
Grassroots 2017
By Carson Parr, AIA
As President-Elect of AIA Central PA, I had the opportunity to attend the leadership and legislative conference hosted in Washington DC in March with Kelsey Leed (AIA Central PA, President). Occurring during the first 100 days of our country's new President, there was more than enough energy and intensity around the city to energize hundreds of attendees to advocate for our profession. Some were able to meet with Representatives and Senators, others met with their staff, but the opportunity to have the voice of the profession heard was vibrant.
In addition to speaking with political representatives, there was a concentration on the future of the Institute. Among the many talking points, there was a repetitive stance on acceptance and diversity in the profession. From women and minorities advancing the work we do to further empowering Associates, there is a national cry to give everyone the voice they deserve.
Progressing the Institute's leadership forward, as Pennsylvanians, we should be proud to support one of our own who is the currently uncontested candidate for the National Institutes 2018 First Vice President / 2019 President-Elect, William (Bill) J. Bates, FAIA. Bill participated in our Regional meeting Wednesday evening where Pennsylvanian members were able to discuss our state issues and how they translate to a national level.
The past two years have seen a mandatory accreditation process for all AIA components, including ourselves. Nationally, there has been a movement to consolidate resources and increase efficiencies in achieving core member services and better serving all AIA members. We were glad to receive additional information from the national leadership as to how we can bring best practices back to our local chapter and begin to take advantage of the many opportunities that are available to chapters and sections.
Kelsey and I left the Grassroots Conference reinvigorated in the future growth and potential of AIA Central PA.
---
Member News | TONO Architects
By Kyle Solyak, AIA and Nicole Patterson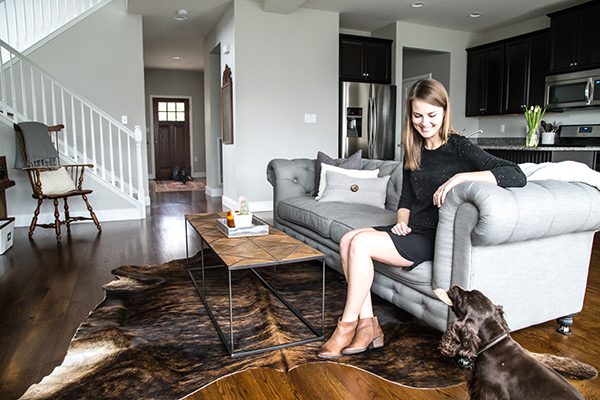 Real Estate Evolved
TONO Group launched its newest entity: RELO Real Estate Services. The life-cycle brokerage offers clients the ability to buy, sell, develop, design, build, renovate, furnish, and stage residential and commercial properties.  www.reloonline.com
Developing Downtown Hershey
TONO Architects is proud to partner with Wormleysburg developers RVG Management & Development Company to design Hershey Towne Square—located in the heart of downtown Hershey, Derry Township. The planned mixed-use development is estimated at $28 million and spans an entire city block on West Chocolate Avenue and Ridge Road. Read details here.
Building Community
PROTO Construction was honored to volunteer at Milagro House—a local Lancaster organization providing safe homes for mothers and their children who are experiencing homelessness. The PROTO team patched drywall, repaired a door and a shed, purchased and hung new binds, painted, decorated the playroom and hung new shelves, and sorted donations. Learn more about Milagro House here.
---
ACE Mentor Program of Central PA Fundraiser Breakfast
By Kelsey Leed, AIA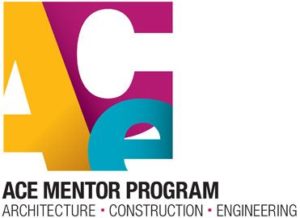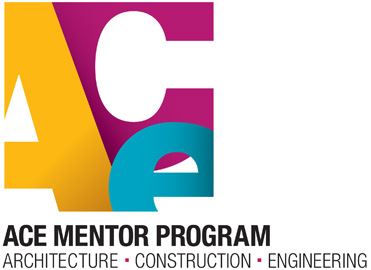 The ACE Mentor program of Central PA will hold its annual Fundraiser Breakfast on May 15, 2017 at the Conference Center at Central Penn College from 7:30-9:30am.
The Central Pennsylvania ACE program began in York County in 2004 with the support of firms like yours. Our affiliate has grown to offer quality programs in four counties (Dauphin, York, Cumberland, and Lancaster). The ACE Mentor program's mission is to "enlighten and motivate high school students to career opportunities in Architecture, Construction and Engineering and related areas of the design/construct industry through mentoring".
In 2016-2017, Central Pennsylvania remains one of the largest Affiliates in the nation for the sixth straight year with 133 students participating from 41 high schools. Your donations at this event will help determine the scholarship amounts for those eligible students selected that demonstrated their commitment to the building construction industry by either pursuing apprenticeship training in the skilled trades or higher education in architecture, construction management or engineering. Your financial support to date has provided over $70,000 in scholarships to local students so your commitment is critical to ensure that we can continue to invest in our future as well as the future of these students.
RSVP and sponsor information can be found here. Thank you in advance for your continued support of the ACE Mentor Program.
---
Register Now for these Upcoming Events and CE Opportunities
Wednesday, May 3rd 42nd Annual CPC-CSI Exhibitors' Show
Thursday, May 4th  Cybersecurity 101 for Architecture Firms
Monday, May 15th Structural Masonry for Non-Engineers
Thursday, May 18th Spring Lecture Series featuring Rural Studio's Xavier Vendrell
Save the Date
Wednesday, May 10th Separations Act Panel
---
Job Opportunities
AE Works is actively seeking creative and highly talented architectural designers to join their team in State College, PA. 
Senior Architectural Designer

 

Project Architect – Science and Technology
Project Architect – Corporate and Community
Project Architect – Healthcare

  
For job requirements and to apply, please visit:  http://ae-works.com/careers/