---
Architects Conference and Expo & Excellence in Design Awards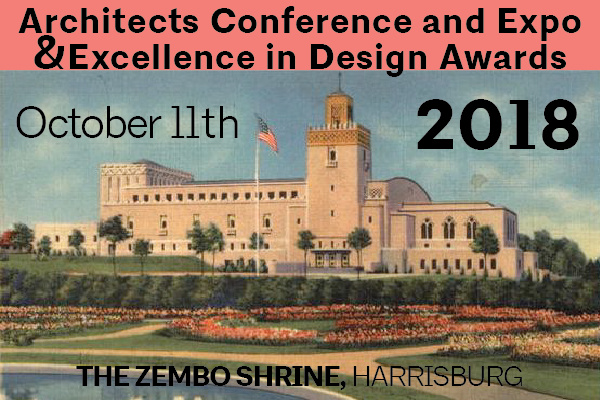 AIA Central Pennsylvania's annual event held in conjunction with the chapter's Design Awards presentation will be held at The Zembo Shrine in Harrisburg, PA. Built in 1928-29, the Zembo Shrine was designed in the Moorish Revival style, with flourishes of Art Deco, by noted local architect Charles Howard Lloyd. The Shriners selected Lloyd's design following a heated competition involving some of Harrisburg's best-known architects. A cavernous stone-and-masonry building, its unique design features include rooms full of dazzling, imported tiles, a large auditorium, and a 120-foot minaret. The day's agenda features two (2) continuing education learning sessions, A tour of the Zembo Shrine, and a vendor exhibit; wrapping up with our Design Awards Presentation in the evening. Please keep a lookout for event updates and more information to follow in the coming months!
THANK YOU TO OUR GENEROUS PILLAR SPONSORS
Additional thanks to our confirmed CONFERENCE & EXPO EXHIBITORS
Interested in sponsoring or exhibiting at the Conference, Expo and Design Awards? Learn more and sign up here
---
ACE Call for Mentors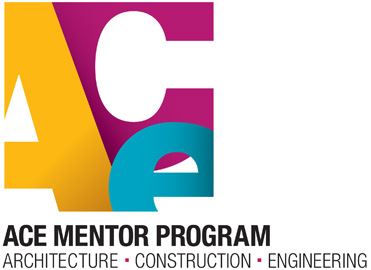 There is no substitute for experience — the ACE Mentor Program is driven by the committed and enthusiastic participation of volunteer mentors who are practicing professionals in their respective fields. ACE offers high school students the best opportunities because ACE offers the best industry mentors.
Click here to learn how you can become an ACE Mentor!
---
PALM Update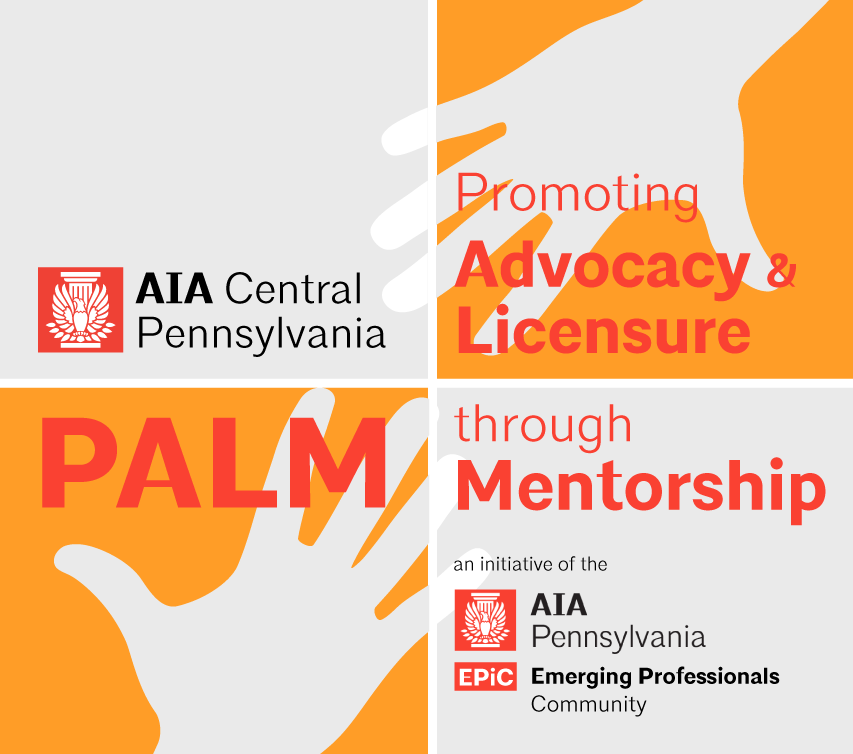 CORE Design Group relocates downtown York HQ
Architectural firm CORE Design Group is consolidating its two downtown York offices into a newly redesigned space.
The firm's new location is at 155 W. Market St. in 2016. Purchased by parent company Core Holdings  Co., the space was formerly housed a Sears Roebuck store, and most recently, a thrift store and CoWork155, York's first coworking site.
After making some extensive renovations to the new space, CORE is moving its existing operations there from 37 N. Queen St. and 303 E. Market St. 

Established in 2005, CORE has 25 employees. The new location keeps CORE in the city's central business district, said Teen Vebares, principal at CORE.
"We have a commitment to our communities to implement sustainable building practices and designs," he said. "Our firm believes minimizing our negative impact on the environment is of utmost importance." Click here to read more
Should your Company be on the Central Penn Business Journal Lists & Leads? Add it here to gain more exposure